Greek Films and Films About Greece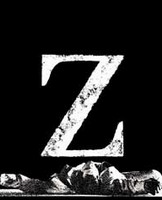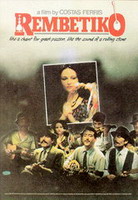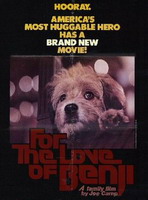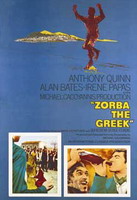 by Matt Barrett
In the early seventies we used to joke about Greek films (before ever having seen one) that to make a successful Greek comedy you need several things: A fat woman in a mini-skirt, a man in ladies clothing, a cross-eyed guy who yelled all the time, and a scene in a bouzouki joint. That is because all we knew of Greek movies were the ads in front of the theater that all seemed to show these same things. Greek comedies seemed like Jerry Lewis on acid. Regardless, it was not until I left Greece and was nostalgic for it that I began to go to the Greek Film Festivals that were being held on any campus with a large enough Greek community to support one. Films like Rembetiko, Stella, Glyka Symoria, and others opened my eyes to Greece in a way that being an American and living within the American community couldn't. Greek movies helped me find the Greek in my Greek-American-ness. I have complied a list of films and a description of not only Greek films but also foreign films which take place in Greece which will be helpful for anyone needing a Greek-fix or inspiration.
Rembetiko: This is my favorite Greek film. It is a history of the Greek urban blues told in the form of a story about a singer named Marika, (based on Marika Ninou) and her sometime lover composer Babis, (whose character is based on Vassilis Tsitsanis, Greece's greatest musical composer who wrote over 2000 songs on subjects like love, betrayal, prison, the occupation drugs and the life of the refugees). The film begins in Asia Minor and follows Marika to Athens, Thessaloniki and America and features a fantastic soundtrack by Xarhakos. The film was made by Kostas Ferris. I still cry when I see it.
No Budget Story, Cheap Smokes, Heart of the Beast by Renos Haralambides: These 3 films by my favorite Greek filmmaker offer a look into the mind of the director as well as a view of Athens that makes me nostalgic for people and places every time I watch them. Basically they are about the trials and tribulations of being an artist and a thinker in modern day Athens. They are also very funny and in my opinion philosophically brilliant. There are characters in his films that should have their own film or TV series. If Hollywood ever saw these they would hire Haralambidis or more likely just steal his ideas. There are links on the front page where you can watch all his films on Youtube including his latest 4 Dark Suits.
Zorba The Greek: This movie turned Anthony Quinn into a Greek forever. Based on the book by Nikos Kazantzakis (which should be read by everyone who feels that life is passing them by) it also stars Alan Bates whose character has inherited a lignite mine somewhere in Crete and meets the free-spirited Alexis Zorba in a cafeneon in Pireaus. Zorba convinces Bates to hire him to run his mine. Filmed in black and white the movie documents a Greece that has almost completely disappeared. With an inspiring soundtrack by Theodorakis (the best work he has ever done) and the greatest performance of Anthony Quinn's career this is another movie that must be seen.
Never On Sunday: This film made Melina Mercouri almost a household name in America. It is about a prostitute who lives a life of free-spirited bliss and the American who tries to 'civilize' her and make her miserable like him. Just as in the first two movies this one is also aided by a great soundtrack, this by Manos Hadzidakis. The American is played by Jules Dassin. This is also in black and white and creates a nostalgia in me of a Greece I barely glimpsed before it was swept away by western culture.
Z: This movie by my favorite director Kostas-Gavris is about the assassination of a leftist minister in the sixties and the investigation by a courageous prosecutor that led all the way to the Inspector of the police and other high-ranking officials in the government. This movie was banned in Greece during the dictatorship as was the soundtrack by Theodorakis. It is in French with English subtitles and though it looks like Greece, was not filmed there. Still it is a great movie.
For The Love of Benji: I can hear the film critics howling but this was a terrific film about a very smart dog that has had a micro-chip planted on him by terrorists who escapes into 1970's Athens where he has numerous adventures including making friends with one of the stray dogs in the agora. There are few films in English which show Athens as well as this one does.
Shirley Valentine: This movie inspired several thousand middle-aged housewives to leave their boring husbands and run away to Greece in search of love in the form of a Greek fisherman or waiter. Worth seeing especially if you are a middle-aged housewife bored with your husband.
Pascali's Island: Great movie with Ben Kingsly and Helen Mirren about the theft of an ancient statue on the island of Simi where Kingsly played a spy of the Ottomans.
Mediteraneo: This was about a group of Italian soldier garrisoned on the island of Kastellorizo during World War Two which was not a bad place to be during the war. If you want to see a film that will make you want to go to Greece this may be it because the scenery is beautiful and the characters are memorable (even though I don't remember them).
The Tempest: Maybe John Cassavettes best film, though some will disagree and say it was his worst. It stars the director as a Greek-American businessman who leaves New York and moves to some island with his daughter played by the unbelievably cute Molly Ringwald. On the way they meet adventurous woman traveler Susan Sarandon who joins them as they attempt to restore an ancient theater with the help of a goat loving shepherd played by Raul Julia. Of course this was based on the play by Shakespeare. It's a little long but worth seeing for some beautiful scenery of an undisclosed location in Greece and some classic moments like Sarandon and Ringwald's sea-serenade, the goat dance and one of the most inspired attempts by a kamaki to attract a woman. For those who want to find that beautiful island whose location is kept so secret, you may be looking in the wrong place. It was filmed near Githeon in the Peloponessos.
Corelli's Mandolin: They made such a big deal about the making of this movie it seems amazing that it could have been such a dud. Nice scenery and it somewhat follows the script of Louis DeBenieres book, which is more worth reading than the movie is worth seeing.
The Burglars: This was a sixties film with Omar Shariff that features some great car chases through an Athens that had so few cars you actually could have a car chase and not get stuck for hours in traffic.
Eleni: This was made from the book by Nicholas Gage that tells the story of his mother's courage during the Greek civil war which immediately followed the Nazi occupation of WWII. Worth seeing. The book was pretty good too.
For Your Eyes Only: The worst James Bond, Roger Moore, makes one of the worst James Bond movies in one of the most spectacular settings in Greece, Meteora.
The Guns of Navarone: As a big fan of the town of Pylos where this movie supposedly takes place I have a warm spot in my heart for it. It stars Gregory Peck, David Niven and Anthony Quinn plays himself playing Zorba. The story is about a bunch of commandos in the Second World War who team up with some Greek resistance to blow up these guns that have been sinking allied ships, or something like that. I don't think the guns ever existed in case you plan to go to Pylos (Navarino) to find them.
Summer Lovers: Before Shirley Valentine there was Summer Lovers which was about three beautiful young tourists in the early seventies who have a three-way affair in one of the cliff houses in Santorini. This movie was pretty much un-watchable for me but it inspired a generation of beautiful young people to come to Santorini like Muslims to Mecca, searching for the house that Darryl Hannah and her co-stars made love in.
The Greek Tycoon: Anthony Quinn dusts off his Zorba character for one more run, this time as a Greek millionaire based on Aristotle Onassis. I remember when they were making this movie every young Athenian actor, model or person with a face raced off to wherever they were filming this to get a role, believing this would be their big break. My best friend actually had a personal letter he was supposed to give to Anthony Quinn that would get him into the movie. Many of my friends got scenes in the crowd and were dismayed when they finally saw the movie to see that besides the main characters everyone else was blurry.
Glyka Symoria (The Sweet Bunch): This subtitled Greek film is about a group of young disillusioned Athenians who commit crimes just for the hell of it and features a Sam Peckinpah Wild Bunch ending.
Stella: This is another movie with Melina Mercouri and while this time she is not a prostitute as in Never On Sunday, whe is a woman who refuses to settle down with one man. Unlike Never on Sunday it is more of a tragedy than a comedy. It was filmed in the fifties and has some amazing views of Athens. It is in Greek and you can occasionally find a copy with Greek subtitles.
Ulysses Gaze: A tedious journey with Harvey Kietel as he searches for the roots of Balkan film. Like all of Theo Angelopoulos' films that I have seen this substitutes speeches and poetry for dialogue and tarries a bit too long to wring meaning out of each shot which turns twenty minutes of plot into three hour marathons of what for anyone but the most devoted film students could be described as unbelievably boring. But they say he is a genius so I keep watching in the hopes I will someday get it. Other films by Angelopoulos are Landscapes In The Mist, The Traveling Players, and Eternity And A Day all the kind of movies that make you feel like getting up and doing something important like washing the dishes.
My Big Fat Greek Wedding: OK. I have to admit that I did not think this movie was all that funny and the fact that so many people did sort of depressed me. The introduction when the camera goes past one house after another until it comes to the one with the columns and the statues truly made me laugh out loud. But that was the last time I laughed at all. Everything seemed so situation-comedy predictable and the film seemed filled with lost opportunities. I mean with the subject matter they could have made a really funny movie. Most people loved it so maybe there is something wrong with me, but my family is a lot funnier. I took my friend to see it in Athens to cheer him up. He had not seen a movie in 12 years and I thought from the reviews that this was a sure thing. It made him even more depressed.
Send comments to Matt Barrett at matt@greecetravel.com