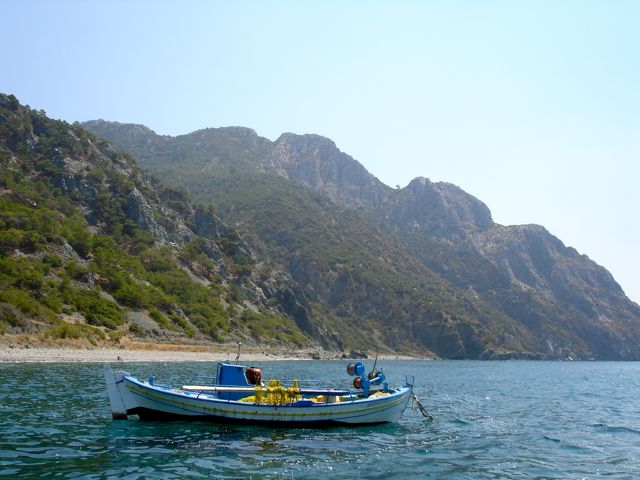 Hahathakis Travel is a full service travel agency on the beautiful island of Lesvos, Greece. Because of our unique location on a large island just a few miles from the coast of Turkey, we specialize in tours which combine the best of Greece and Turkey. Whether you are interested in land-tours of Turkey, travel through the islands of Greece, hotel bookings, individual personalized itineraries or booking a holiday on one specific Greek island or mainland Turkey, we are ready to assist you with information, low hotel rates and best of all our experience which will help you make the most of your time.
Hahathakis Travel began in the early seventies when our family moved from Athens to the town of Vrissa, just up the road from the well known Vatera Beach, one of the most beautful (and longest) beaches in Greece. But when we moved from Athens there was nothing here except sea, sand and kalamia (reeds). We opened the first taverna on the beach, then some rent rooms and eventually the Hotel Aphrodite which has been praised by travelers and travel writers as one of the best family hotels on the island. To answer the needs of our many customers we started Aphrodite Rent-a-car so people staying at the hotel could explore our beautiful island. Then in 2003 we began our travel agency in Vatera, opening our office in Mytilini town in 2004.
We hope you will take the time to look at some of our unique tours. If you already know what you want then please just contact us through this form so we can assist you in booking hotels, ferries, flights, tours and help you make your holiday in Greece, Turkey and especially on our home island of Lesvos, the best holiday of your life.
For Information or bookings please contact us through this form