River Trekking and Rafting in the Peloponnese
265€, 5 days/4nights
Program Overview: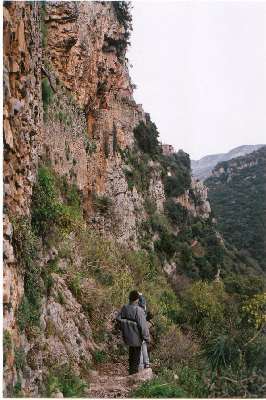 In the heart of the Peloponnese is the area of Orini Arcadia, a region offering amazing opportunities for exploration of the Greek nature, in combination to a pleasant stay in picturesque stone villages. The area contains some of the most beautiful landscapes in Greece, with dramatic hills and stunning gorges (Lousios and Neda Gorge) and flowing rivers. This in combination with its traditional villages such as Karytaina, Dimitsana and Stemnitsa offer a unique experience ofthe real cultural Greece.
The program is self drive, we will provide car rental, hotel bookings and trip dossier with hints and places of interest. The activities will be handled by our local Trekking Hellas base.
Trip highlights:
Rafting in Lousios Gorge
River Trekking in Neda Gorge
Ancient Olympia, site of the first Olympic Games
5th century BC Temple of Apollo in Vasses
Itinerary in brief & tour highlights:
Day 1: Athens to Karytaina
The trip starts and ends in Athens. The previous day or early this morning you will receive from a Trekking Hellas representative your folder with all vouchers and necessary documents for your trip along. Depart for your vacation. (Distance between Athens – Karytaina 221Km – about 3 hours drive). O/N PELASGOS (a family run guesthouse http://www.pelasgos.gr/ )
Day 2: Rafting in Lousios Gorge
Loussios river is where Zeus used to bathe himself! In the spectacular densely vegetated gorge and in the river's crystal clear waters, we invite you to enjoy rafting and discover the hidden natural paradise of the area. The descent is of 2nd degree of difficulty, starting from Lousios, continuing to Alfios River, and ending to the spectacular bridge of "Koukos". O/N PELASGOS (a family run guesthouse http://www.pelasgos.gr/)
Day 3: Neda Gorge Crossing
Neda Gorge: In the borders of Ilia and Mesinia lies Neda, the only river in Greece with female name. The crossing takes place in the most spectacular part of the gorge passing through stone bridges, narrow cliffs, underwater caves and impressive waterfalls. We will walk along the riverbanks and inside the river of Neda. At some parts the gorge is very narrow and we will have to swim. Total walking time is about 4 hours. The river trek ends in a place with natural river pools under a spectacular waterfall a real fun paradise for anyone wishing to swim. O/N PELASGOS (a family run guesthouse http://www.pelasgos.gr/ )
Day 4: Visit Temple of Apollo in Vases – arrive to Olympia
Depart to Olympia via the village of Andritsaina. On your way can make a small deviation to visit the ancient sanctuary of Epikourius Apollo in Vasses (a temple constructed by Iktinus - the architect of the Parthenon himself). Arrive and O/N in Olympia – Hotel Europa http://www.hoteleuropa.gr/
Day 5: Ancient Olympia and return to Athens
Explore the areas numerous historical sites, namely the archaeological site of Ancient Olympia, the archaeological and Olympic Games Museum, the monument of Cubertin. Late in the afternoon we return back to Athens. (Distance between Olympia – Athens 342Km – about 4 ½ hour drive).
Price / person for 4 participants: 265 € /person
Price includes:
• Accommodation in local guesthouses (3 star) in double rooms with breakfast for 4 nights
• River Trekking in Neda Gorge
• Rafting in Lousios Gorge
• Trip dossier: with trekking route details, maps, information about your trip, useful information and insider tips.
Not Included:
• Car Rental
• Meals (lunch & dinner)
• Drinks
• Guiding and entrance fees to site and Museum of Ancient Olympia
• Personal Expenses
• Personal Accident Insurance
• Gratuity Tips
If you require car rental, we can make all necessary arrangements for you.
Indicative prices for a 5Day car rental:
• Cat C car (HYUNDAI ACCENT 1.3 A/C or VW POLO 1.4 A/C) : 55 € /day for 5 Days Rental
• Cat D car (OPEL ASTRA 1.4 A/C or FORD FOCUS 1.4 A/C or CITROEN C4 1.4 A/C or NISSAN NOTE 1.4 A/C) : 60 € /day for 5 Days Rental