Matt Barrett and Friends in Corfu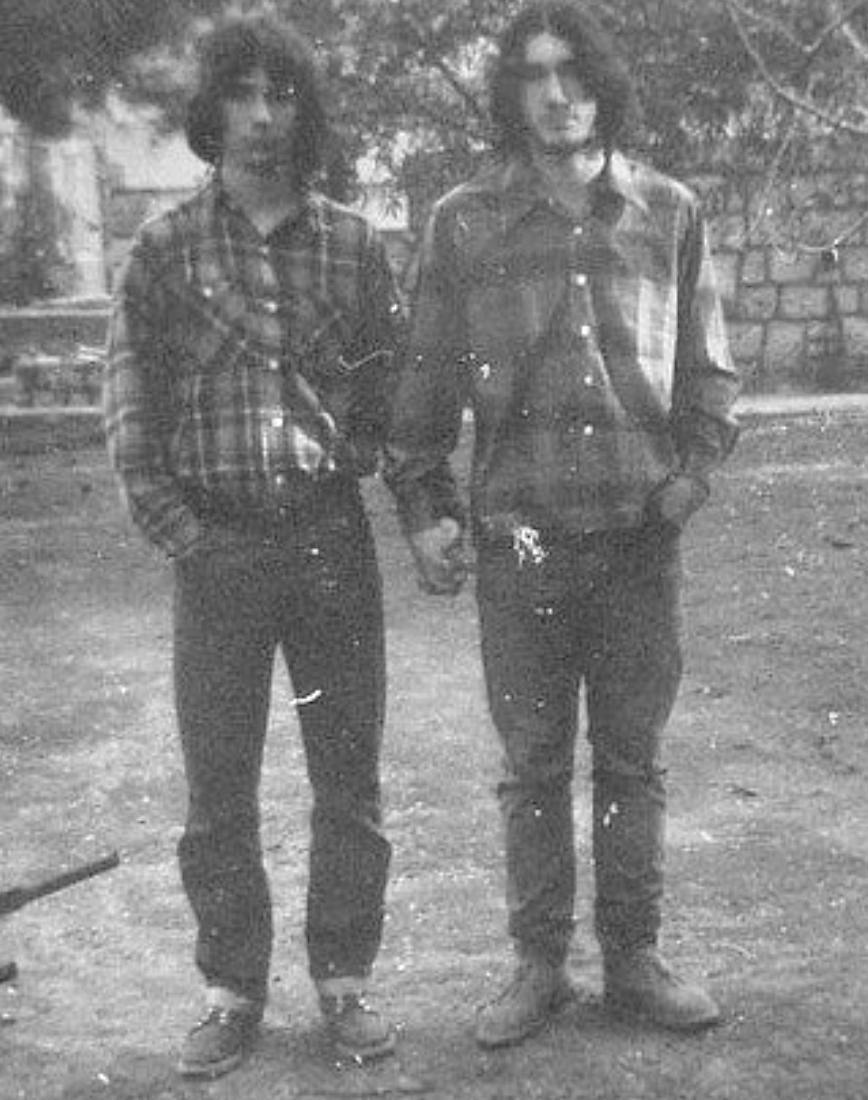 The first time I went to Corfu was to get my friend Jimi out of jail. He had spent a month in the island's prison for stealing an ice-cream cone. Well, that is not the whole story. The truth is that he stole an ice-cream cone late one night when he and his friend realized that there was an opening in the locked freezer outside the kiosk where they had been using a nearby phone to call their girlfriends. They were hungry and did not think they were stealing. It was more like a gift, like finding a hundred dollar bill in an ATM machine before you make your transaction. But the next morning their hotel room was invaded by detectives and uniformed policemen and they were hauled off to jail and locked into a room. They were left there for hours and thought that they had been forgotten. They began banging on the door and yelling but nobody could hear them. Suddenly the panel of the door they were banging on fell off and they just looked at each other. What should they do? Stay in the room and either gain points for not escaping while they had the opportunity or lose points for breaking the door and maybe get a longer sentence? They decided to split. They walked into the main lobby of the station and saw their bags just sitting on the bench so they picked them up and walked out the front door. They began hitching to the other side of the island where Jimi's friend's sister was staying so they could get more money and when the first car stopped they ran happily to it. But it was the chief of police and in minutes there were a dozen cops there to arrest the escaped prisoners. It was a big deal for the island. Jimi and his friend got a month in the prison where they met some of Greece's finest citizens. When the Greek military government declared an amnesty for all political prisoners, neither Jimi, his friend or many of the murders, thieves and rapists in the prison were included on the list so they staged a hunger-stike, and even though Jimi was going to be released in 3 days he had to go a long out of solidarity for his fellow inmates.

So when I arrived in Corfu after a 12 hour all-night bus ride and a night spent with Jimi's beautiful girlfriend in an inexpensive hotel room, he was looking fit and trim. He also had no desire to stay any longer on the island so we left on the next boat. Jimi died in 1989.

Had this been my only experience on the island I might consider myself unqualified to write a review of Corfu, despite having stopped there many times on my trips from Brindisi, Italy to Patras, on my way to Athens. But as it happens I got to go there again to visit my very good friend Dino.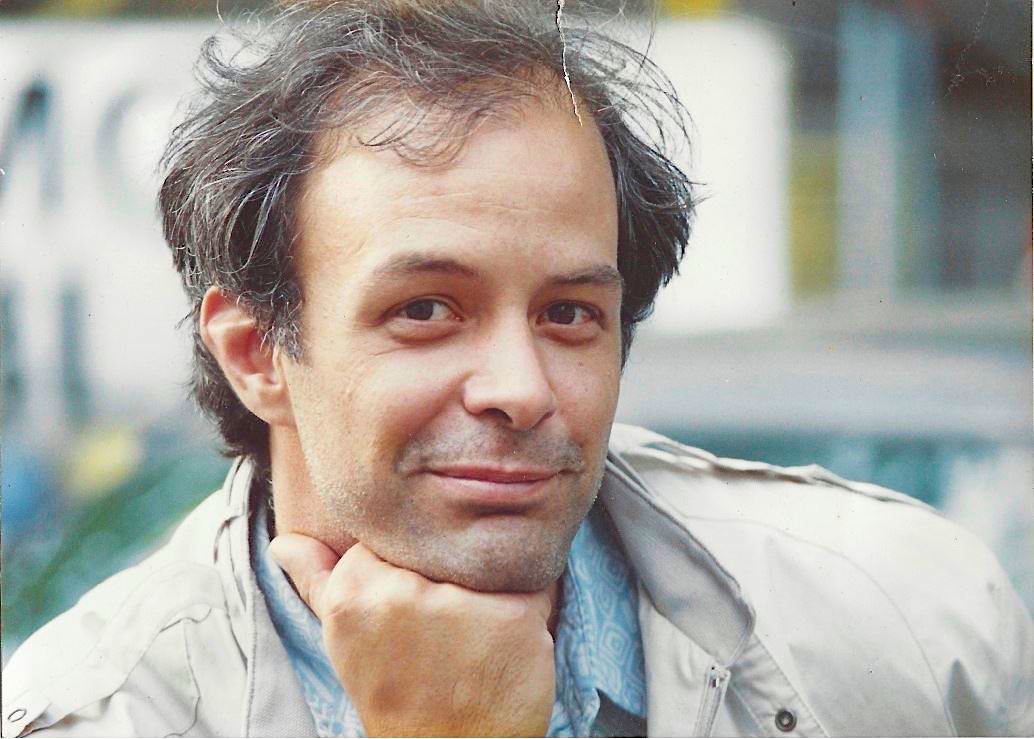 Dean Nichols
Dino was a Greek-American, born and raised in the Bronx, who had moved to Greece in the late sixties and gone to the American highschool where I met him. At first we were enemies and even had a fight, but a few years later we discovered that we were actually good friends and went to Sifnos together and then he ended up moving to North Carolina, where he worked as a pizza delivery guy, a counterman in a souvlaki shop called Hectors, and a floor-sander. Then he moved to New York where he became a bicycle messenger. But Dino was really a poet and an adventurer and some of the most daring or spontaneous things I did in my life were at his urging. But one day Dino decided he'd had enough of life in the states as a Greek-American. He went back to Greece to fulfill his military obligation. By then he was in his mid thirties and only had to spend a few months in the army sitting on a hill somewhere watching the sea with other over-the-hill recruits. He told me it was one of the best experiences of his life and that he will never forget his old army buddies. When he was released from his service he was able to collect his inheritance which was several million dollars worth of industrial property in the city of Corfu and a farm in the country.

I showed up there one sunny October day and together we explored the island in the old jeep that had been left by his grandfather. Dino had big dreams. The factory was closed and the land was to be developed. He was going to take the farm and make a beautiful sculpture garden of warriors of the ages and dedicate this garden to peace. Dino was set. He had a dream, a house on one of the most beautiful islands and he had plenty of money. But when I waved goodbye to him one morning as I got on the ferry from Corfu to Italy I did not realize this was the last time I would ever see him. Dino had a heart attack and died while climbing a mountain in Crete with his girlfriend and some friends. His last words were "Oh Wow!"

That was the last time I went to Corfu too (until 2018). It has been over 10 years. But not much has changed. It is still crowded with tourists in the summertime, mostly from the UK. But the interior is still relatively unspoiled as people cling to the shores and a trip to Corfu can be one of the most interesting vacations the world has to offer. For me Corfu will always be Dino's island. I know when I do return there I will be filled with the same love for it that Dino had which made him want to spend the rest of his life there.
In 2018 Andrea and I were driving around Ipirus and on a whim decided we would go to Corfu and visit our friend Adonis (Tony) Spinoulas, the son of our friend Rolando in Kea, and one of my favorite film directors in Greece. Andonis was famous for being able to make full length films for only a thousand euros. He had been diagnosed with cancer and was undergoing treatment and was feeling good about it. So good that he had left his father's restaurant in Kea where he was waiting tables, and went back to Corfu where is brother Alexandros had a restaurant in Benitses and opened another right down the street. So we drove to Igoumenitsa and got on the ferry at noon and spoend the rest of the day exploring Corfu Town before driving to Benetsis and surprising Andonis and his brother and spending a very nice evening with both of them drinking ouzo and eating mezedes at Captain Octopus (Alexandros), havinga drink at Tony's and even finding the space in our stomachs for a delicious meal at the heralded Klimataria tou Bellou. We left the next morning for Metsovo, Volos and Thebes and then back to Athens. We didn't know it but that was the last time we would see Andonis. He died the next summer.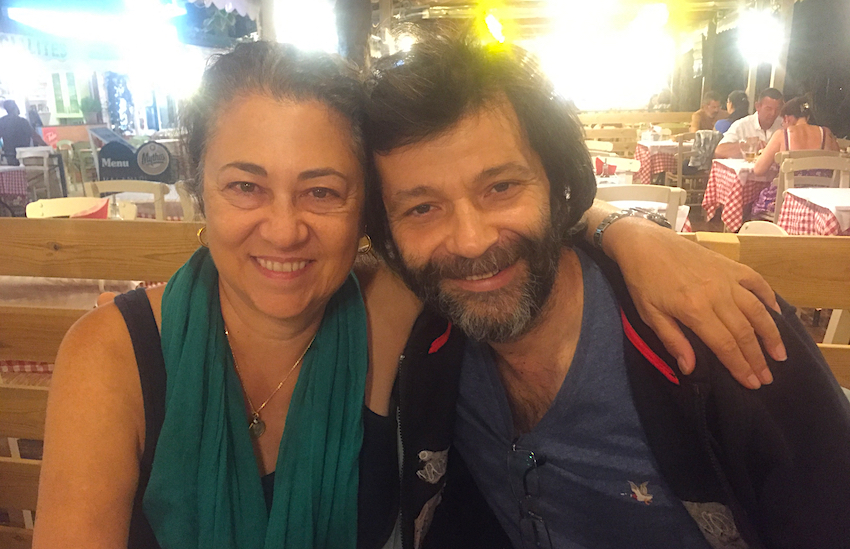 Andonis Spinoulas