Athens and the Acropolis
---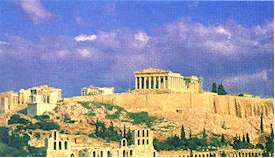 The site of the immortal Acropolis with its classical temples is surely one of Athens main attractions: it remains a silent yet powerful witness to Athens' long history. Under its shadow, you will be tempted to dream of years past and share their glory.
Join us in our visits to the Acropolis and its Museum, marvel at the sight of Parthenon, the Propylae, the Dionysos Theatre, the Herodeion and many more...
Athens, nowadays a big melting pot of classic and contemporary elements, is the only European capital offering its visitors such a diverse range for sightseeing and recreation.
Next to busy highways you can find small, traditional tavernas or inviting yards of tranquil Byzantine churches.
Athens by Night
There's more to it than you could imagine...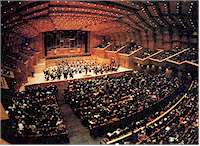 "Herodion" keeps up its tradition as the stage for carefully selected performances of ancient and modern drama, concerts and ballets.
The cultural life of the city has also recently been enriched with the splendid "Friends of Music" Concert Hall, an architectural & acoustics jewel of Europe !

Back