Other Greek Cheeses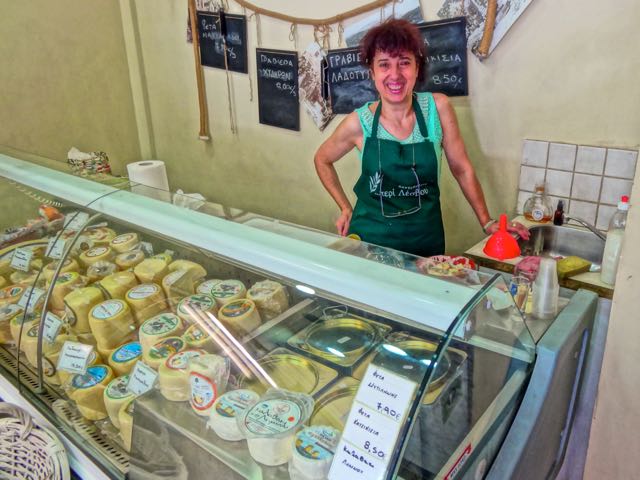 Kasseri
This is a sheep or goats milk cheese, available in many gourmet grocery stores in the USA. It is good for slicing and eating plain but is commonly used in saganaki, covered in oil, oregano and other spices and baked, or even deep-fried. The best kasseri comes from Lesvos, Naxos and Crete though people from other areas will argue this.
Ladotiri
This is a cheese from Lesvos that is made from sheep or goat milk and is preserved in oil.
Kefalotyri
This is a sharp, hard and salty cheese usually made from sheeps milk and can also be used in saganaki or grated on to pasta dishes. Similar to kasseri.
Graviera
This is a translation of the French gruyere and is made from cow, sheep or goats milk. Like kefalotiri and kasseri you may find yourself in areas of Greece where it will be hard to tell the difference between the three. In fact all three can be used in the same way.