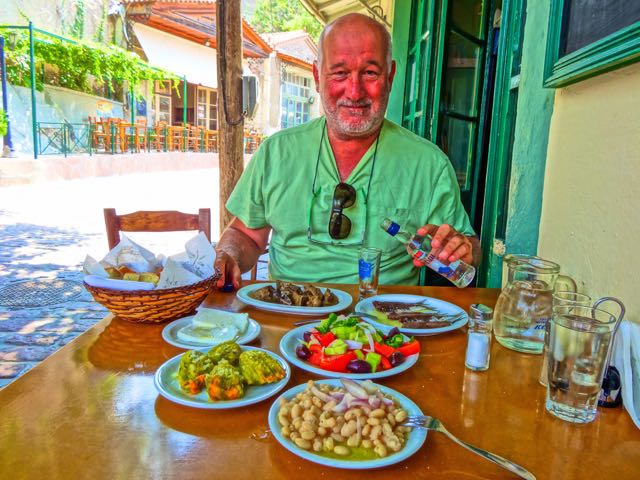 Several years ago I put together this web site on Greek Food, comprised mainly (completely actually) of articles about food from my Greece Travel Guide. The plan was to have one central location that had all my information about Greek food from Athens and the various islands and parts of the mainland. But as the site seemed to gain in popularity I began to feel guilty about the lack of critical information. There was so much more to know about Greek food than where to eat in Athens and what to order in a typical Greek restaurant and I was really just making links to existing pages and pretending it was a whole new guide. Sort of like turning in the same book report or term paper year after year because you have different teachers or switch schools. So I made up my mind that one day I was going to make this web site a guide to Greek food that would stand on its own. But what do I know about Greek food besides how to eat it? As it turns out, quite a lot.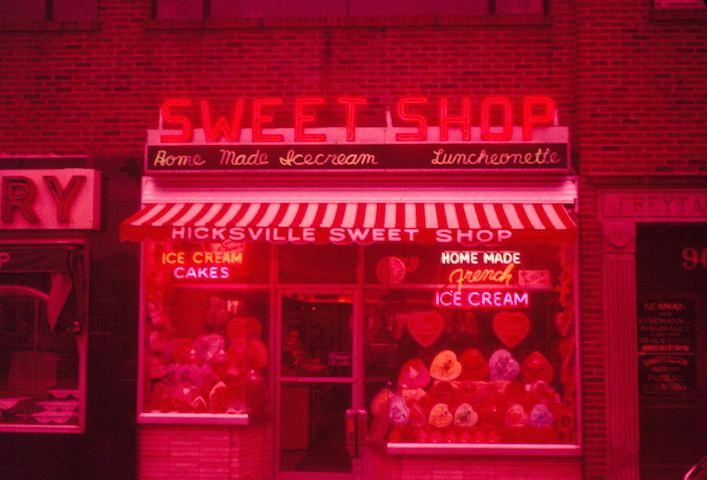 I have eaten Greek food all my life. It started with Sunday dinners at my Yaya's (grandmother's) home in Hicksville, Long Island, in the late fifties, where the whole family would meet, near the Hicksville Sweetshop, the luncheonette and ice cream parlor that had been my grandfather's business where my two uncles still worked. I remember big trays of spanakopita with chunks of feta cheese, probably home made on those days. I remember when my grandmother died in the early sixties we had a feast after the funeral. To this day I remember nothing about the funeral, just the food. In the years that followed we moved to Greece and my mother tried her best to make some of the Greek dishes my father had grown up with. When I moved back to the USA I did what every red-blooded Greek-American immigrant does. I worked in Greek restaurants and then when I worked in non-Greek restaurants I introduced to the menus the Greek foods I knew how to cook. When my era of 18 hour shifts, 7 day work-weeks, (and the Greek owners still called me lazy) came to an end I vowed to never work in another Greek restaurant again, and I didn't. But I did continue to cook at home and to this day my family eats and loves Greek food.
Cooking Greek and writing about Greek food comes naturally for me. Many of my recipes are borrowed from sources I don't even remember. My mom's fasolakia me kreas (stringbeans with meat), my mousaka that originated in my vegetarian period using TVP (textured vegetable protein) and eventually became more traditional using lamb or beef, my lamb fricasse which was inspired by the working class restaurant in the meat market, or maybe it was Vyzantino Restaurant in the Plaka, my famous pecan skordalia that I brought to every pot-luck for awhile and had many a household reeking of garlic, the recipe of which just seemed like it would be a good idea if not entirely Greek. Then there are the cookbooks like Aglia Kremezis Foods of Greece, and the no frills cookbook put out by my local Church of Saint Barbara, one of the most complete collections of Greek dishes you will find anywhere, which inspired me to make new dishes.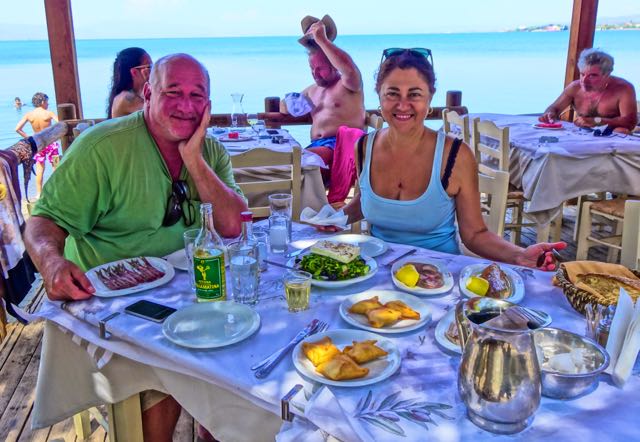 For me, Greek food is the best in the world. Not just because they use fresh vegetables and local meat and fish and because they don't over-power with spices, but because it comes with the whole package of wine, ouzo and conversation that can go all afternoon or all night long. As anyone who has visited Greece will tell you, eating and drinking is a way of life whether you are having lunch on a beautiful beach or dinner at a taverna where people are singing along to the musicians and getting up to dance, or even at the little place around the corner that has been serving Athenians, mainlanders and islanders for decades. Holiday-makers who stay in self-catering rooms and apartments fixing their meals to save a few euro are missing out on one of the best aspects of living in Greece and their best opportunity to experience the culture. So I hope you enjoy this site about Greek Food and I hope it enriches your next visit to Greece and your own cooking experience as well.
Help Support Matt's Greece Guides
Do you enjoy using my site? Have you found it entertaining as well as useful? If so please show your appreciation by booking hotels through the travel agencies who contribute to my website when you book. If you are appreciative of all the free information you get on my websites you can also send a donation through Paypal or Venmo
Join Matt Barrett's Greece Travel Guides Group on Facebook for comments, photos and other fun stuff. If you enjoy this website please share it with your friends on Facebook and other social media.