The Complainer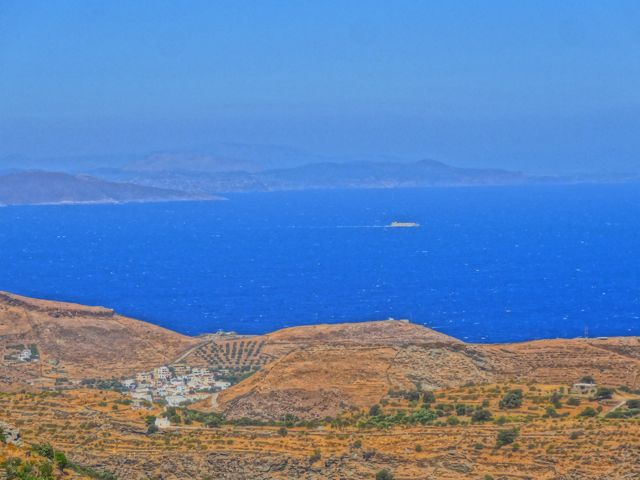 Its Sunday. The wind is blowing like mad and there are whitecaps on the sea. I saw one brave sailboat venture out into the Cavo d Oro and one sail into the bay. I don't know if the one that sailed in was one that sailed out earlier but BJ called and asked what the sea looks like. He has a charter and I guess they want to head towards the Cyclades rather than the Saronic Islands which are less affected by the wind. I told him it looked like fun for a real sailor but maybe not for someone on their first sailing trip. We will see if he shows up tonight. Its always fun when BJ comes into town. He usually has a boat full of Americans, or French or Israelis and we usually have a big night at Rolandos, it being the first night of a charter, and they probably leave wondering if the rest of the trip will be as good as the first night.
My last entry I was complaining about the Athenians and the affect their mass arrival has on the small islands like Kea and Sifnos. I actually got an e-mail from a reader who wrote:
You know, I love Greece, and I've always enjoyed reading your blogs, but lately it seems all I hear is complaining. You are lucky enough to get to spend a year in the most beautiful country there is, and you still find reasons to complain. None of the Athenians that I've met would be rude enough to do the things you describe, but you make out all Athenians as demons. I think that it would be fair that when you go back to Athens that the Athenians have their way with you. You reap what you sow, don't be an ugly American.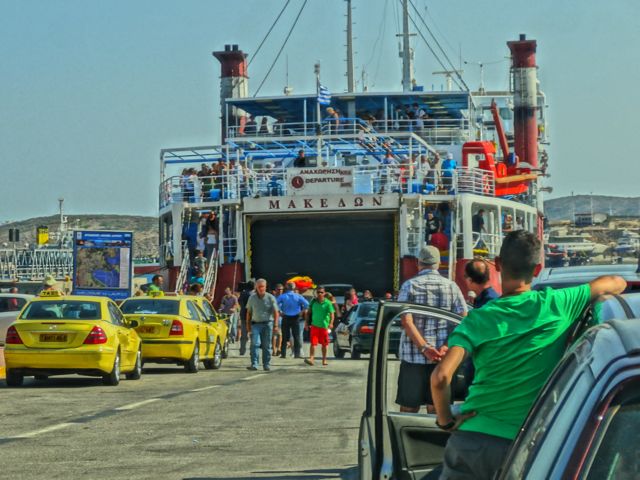 First of all I want to point out that I am not talking about all Athenians and I don't believe what I wrote makes out all Athenians as demons. I have lots of Athenian friends that would never behave like the ones I described on August 1st. (They don't drive Hummers either though most of them do smoke). But they would probably all agree with me that August is the worst time to go to a quiet Greek island if you are looking for a quiet Greek island experience which is the reason most people go quiet Greek islands. If you are young and going to an island to party that's another thing and the more the merrier. Mykonos, Ios, Santorini, Rhodes, Paros and Naxos can't get any more fun than they are in August when the regimen for the day is to gather energy by the pool or the sea for all the eating, dancing and drinking you will do at night. But an island like Sifnos in August has more in common with Mykonos and Santorini than it does with Sifnos in May or June or even July. When people arrive in the thousands to a village that usually has a population in the hundreds they have an impact. That's a fact. And anyone who tells me that Athenians can't be rude, selfish, and disrespectful of their neighbors and surroundings, does not know Athens or the islands in August. Again, this does not mean all Athenians behave this way but to believe that none of them do is complete denial and elevating the modern Athenians to the level of their ancestors in the Athens of Pericles.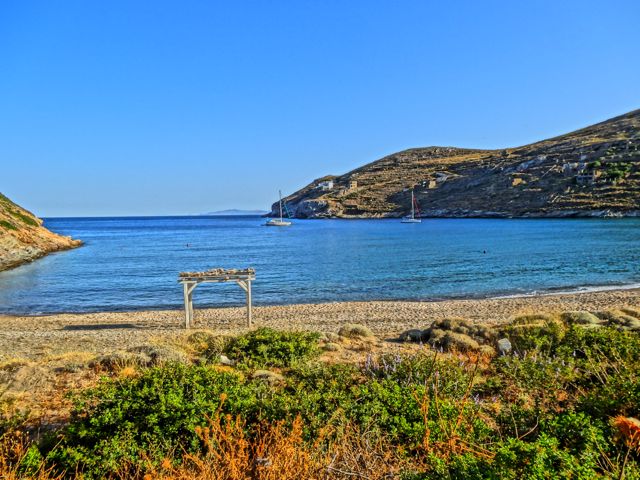 I agree that I am lucky to be able to spend a year in "the most beautiful country there is", but I also feel it is my duty to try to keep it that way. If someone, Athenian or from anywhere in the world, after reading my blog feels a twinge of guilt about the cigarette butts they left on the beach, or realizes that smoking in a non-smoking hotel room causes discomfort to the next guest, or that when he leaves a mess somebody has to clean it up, then I am doing my part. When you pretend problems don't exist they tend to get worse.
Anyway I hope the Athenians don't have their way with me when I return to Athens, whatever that implies. If you are an Athenian who is offended by what I have written then I apologize, though I don't think the people I describe spend much time reading my website. If you agree or disagree I would love to hear from you too. At least it gives me something to write about when nothing else is going on. Maybe let me know if I should just praise Greece and leave out the unpleasant things that I see and hear. After all this is just a travel website isn't it?