The Athens Mall, Showtime Rotisserie and Hooters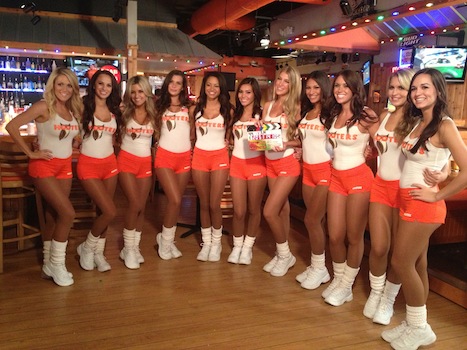 It's the first day of September. While the calendar says there are still about twenty days of summer left, in Athens the summer is over. The last of the people have returned from the islands and today is their first day of work and Kiffissias Avenue is a constantly moving sea of cars in each direction. The American kids going to ACS will start on Thursday while all the other kids going to the Greek schools won't begin until next Monday. The tourists who can only come in August are leaving and those who know that September is the best month to come have started to arrive. Last night I asked George if he had any empty hotel rooms in Santorini so we could go for a few days and take some photos and he told me it is full until the end of the month but he could probably find something. My brother and his family arrived from America last week so it has been one night after another of going downtown for dinner at various tavernas and ouzeries. I am wondering if I will ever cook at home. Last night we told them we could not make it downtown again so they came up and we all ate at the Climateria in Neo Psyhico. Their three year old daughter Anastasia played all night on the mechanical rides in the park right next to the taverna with two Canadian kids her age she found and they all got a taste of life outside the center of Athens.
Summer went out with a bang. We woke up to clouds that seemed to be filtering into the valley from the space between Mount Hymettos and Mount Pendeli and soon after a light drizzle began. Suddenly there was lightning and thunder and rain, lots of rain for several hours and we just sat on the balcony and watched it. We have a view that goes for miles and we watched the storm come and go. It never made it to downtown Athens where it just drizzled a little here and there. When the storm left I used the remaining cloud cover as an opportunity to explore Palio Psyhico and photograph some of the houses and shaded streets, interesting cars and embassies. I walked for three hours and ended up down in Neo Psyhico and finally made it back to my house with blisters on my feet and exhausted.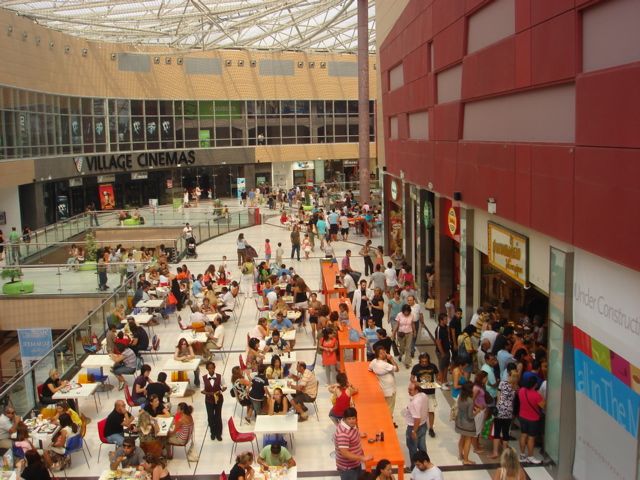 It was my second big walking day. The first was on Saturday which was the last day of the summer sales and I had woken up with a terrible headache and that listless feeling you have when you go to a taverna and drink wine and then stop at the James Joyce Pub and drink three pints of Guiness before going to bed. But rather than lay around it was I who made the suggestion we go to the Mall at Neraziotissa. I was ready to not be impressed. I had been to the mall in Thessaloniki and it was just OK on the mall-o-meter. But The Mall in Athens will impress even the most expert mall aficionado. You can get there by metro on the Pireais-Kifissia line but we drove and though it is not signposted on the highway we somehow found it after missing the turnoff and exploring Maroussi. Parking is in the basement and then escalators take you to the first of five floors of not just clothing shops, but several electronic super-stores, a Carrefour supermarket, a multiplex theater and a food court on the top floor that included a Chinese fast food, KFC, a souvlaki shop, a pizza place, a half dozen coffee shops and an equal number of bistro type restaurants, an intenet cafe, an Italian restaurant, Ruby Tuesday's and a Hooters! One side is entirely glass with a giant outdoor patio that overlooks the Olympic Village and all the stadiums as well as much of Athens. Its like being on top of a mountain.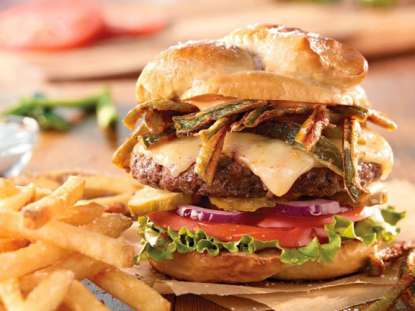 Dorian had told us the hamburgers at Ruby Tuesday were great but the restaurant was so full we could not get a table. Hooters had a similar menu but it was on a higher level of the mall, isolated from the other restaurants and the large seating area, probably to protect the innocent young Greek children. So Andrea vetoed eating there for that and other reasons. I was in the mood for nachos and quesadilia but strangely enough despite having all these choices my stomach was more interested in the souvlaki shop. In fact most people felt the same way. It was the only fast food place that had a line. Amarandi went to the Chinese fast-food and picked out the unhealthiest thing she could find, some kind of heavily breaded deep fried chicken pieces coated in some kind of sugary syrup which she happily ate and got a stomach ache within five minutes. I ended up not eating anything but a taste of her meal which was pretty bad. Andrea had a coffee and a croissant, the same thing she would have eaten in an airport.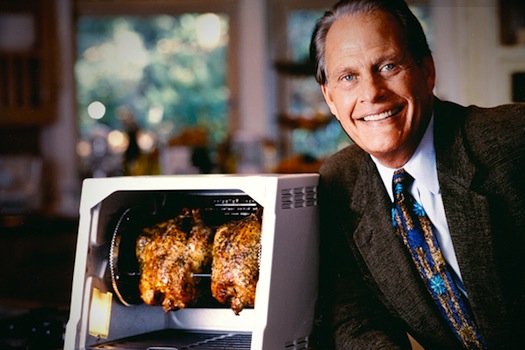 The mall itself was packed with people of all shapes, sizes and nationalities. Greek and Albanian families, teenagers, mafia thugs with their decked out girlfriends, beautiful housewives with their young daughters, their husbands either with their mistresses or too busy to go to the mall, and beautiful Greek girls in their teens and twenties looking for the last bargains of the summer, in my daughter's case a pattern dress for 5 euros. I could easily have made it through the whole experience and come out empty handed but while waiting for the girls to finish up I stopped in the Carrefour and did some grocery shopping in the event that we ever eat at home. My main purpose was to find a Showtime Rotisserie which is the most important appliance in my kitchen at home and essential for any kitchen anywhere (I bought one and carried it to Greece as my luggage and gave it to Rolando in Kea). Unfortunately nobody at the mall had it not had any idea what I was talking about and I have not found a dealer on the internet either. Even my e-mails to Ronko have gone unanswered.
So today I am waiting for the air-conditioner for the living room to arrive and be installed. They have to cut into a cement wall and drill holes to the outside so it is kind of a big deal. Today is sol cool it does not seem like we will even need airconditioning again, but I think we are due for at least one more hot spell.