Gida (Old Goat) and Cat Stevens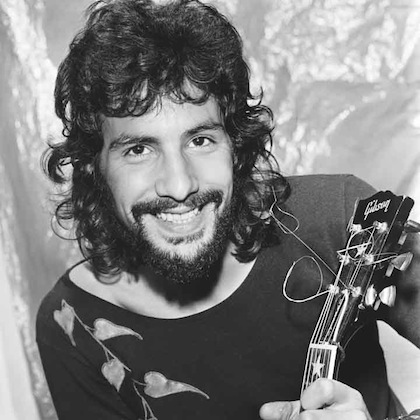 Tonight I decided to stay home and give my liver a break. Last night I went to Allotino for a sort of reunion of Dorian's band Morka, with Mike Moraitis, Michalis Orphanidis and of course Dorian and though I was never in the band they let me sit in for drinks and dinner at Mary's. I woke up with a rare hangover but it was raining so I didn't care. Its when I wake up with a hangover and it is a beautiful sunny day and I can't enjoy it that my drinking habits begin to disturb me. So today besides answering e-mail the only real activity I had was going to the street market and having lunch at Mary's. Fish soup and horta in case you are interested. Andrea suggested I make a curry for Amarandi's dinner, well actually she was going to do it but she is so insistent on having a recipe, she does not believe you can make curry without it. My philosophy is you just sauteed the vegetables and meat like you were making any ethnic dish and add curry powder. If you put in enoughpowder it tastes like curry. Maybe not Indian curry but Matt's curry, often inedible to anyone but Matt.
I went to the local butcher, the one with the beautiful blond wife at the cash register and the son who is a professional soccer player, and could not decide on what meat to buy. I didn't want to deal with a whole chicken and the only other options were wings, legs and breasts and I could think of a good reason for not using any of them, mostly having to do with bones and the difficulty of eating any kind of small boned animal in a stew. So I got gida. What is gida? I think calling it old goat is as accurate as anything. Could be a sheep, though I think that is called provatatina, something you either love or hate but if you love it you will drive long distances to find it cooked well, since if it is not cooked well you will join the ranks of those who hate it.
So I bought a kilo of gida (pronounced yee-da with the accent on the yee) which is 2.2 pounds, more than enough for a man, a teenage girl and a vegetarian. I cooked it for a couple hours until all the water and the vegetables had become one and the big hunks of meat looked like hunks of mastodon. Amarandi was taking a nap and so I woke her up so she could do her homework and enjoy my curried goat, which was actually pretty good, except for the goat. It was tough, and more bony than any chicken, and eating it was a messy affair and really not that enjoyable. Amarandi looked at the meat and then put it on her napkin and ate the vegetable mush and the rice. Andrea did not even stick around. She went down to Patission street to see Slumdog Millionaire.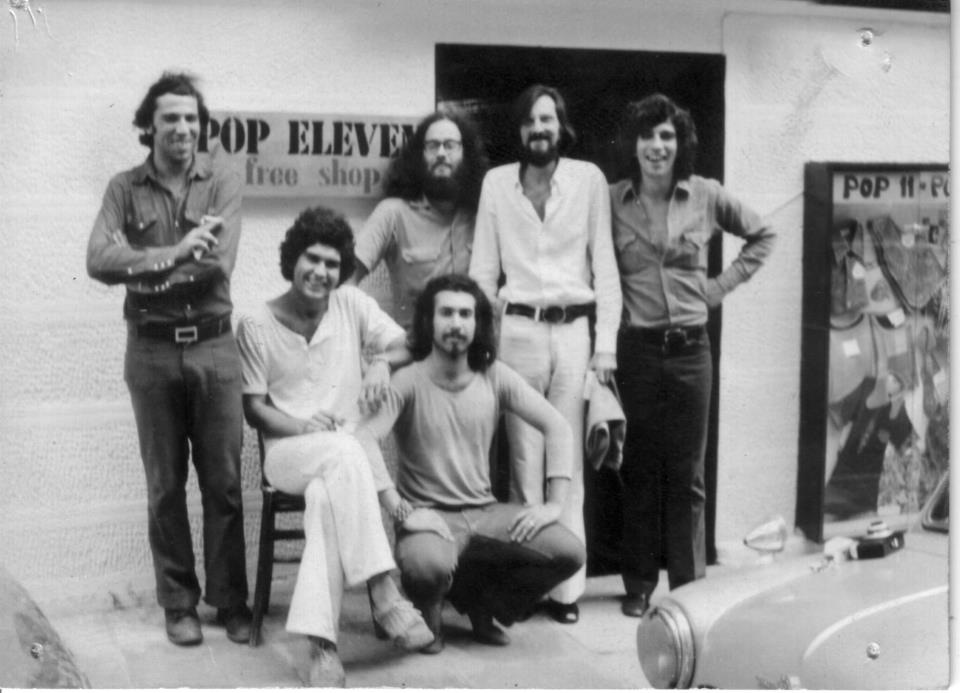 I was classifying the meal as a failure as I washed the dishes listening to the best of Cat Stevens. I was thinking about 1970 when I was going to ACS (American Community Schools of Athens) where Amarandi goes now, and my friend Peter and his brother CC and I went downtown to Pop 11 which in those days was on Voukourestiou and was just about the only cool record store in Athens, during the dictatorship. They had a rack of records in the middle of the room, I mean I don't think the store had more than a hundred albums in it and only one copy of each, but the stuff they had was the latest and some of my favorite albums came from there. Paranoid by Black Sabbath, Fire and Water by Free, Rory Gallagher Live in Europe and Cat Steven's Tea for the Tillerman. I remember the three of us walking into Pop 11 and 'Where Do the Children Play' and 'Hard Headed Woman' were playing on their big (for those days) sound system, and I remember Peter just feeling it and dancing around the room slowly to the simple but powerful song and that we all kind of 'got it' and joined in. (Of course we didn't buy the album, we were probably on our way to Plaka for a night of teenage adventure. Back then albums in Greek music shops cost about $10 and Peter could buy them at the PX for a dollar and a half, but I had to buy mine in Pop 11 which usually had better stuff, than the PX. Did I say usually? Always.)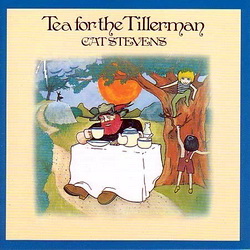 Cat Stevens was sort of an epiphany for a lot of people, at least Tea for the Tillerman was. It was very spiritual and at the same time as rocking as folk music had ever been. The story was that Cat Stevens had been a sort of mid-level pop star, he wrote Here Comes My Baby which I think the Tremeloes made into a hit. But he got sick with TB and spent a year in the hospital where he had a lot of time to think and work out some things spiritually which appeared in his next couple albums once he was well. I think a lot of kids started thinking about God and love and peace and getting back to nature because they dug Cat Stevens. We in Athens felt an extra affinity with him because he was Greek and hung out on Mykonos, supposedly with Dorian's old girlfriend Angie Zonars for awhile. Since she was a singer too we always imagined that was her singing background vocals on Oh Very Young. It sure sounds like her. We even told people that Cat Stevens was our friend Chuck Katsirubas' cousin and his real name was Stephanos Katsirubas. It wasn't, it was Stefanos Georgiou and he was Cypriot, not Greek but it all was a part of our own local mythology. Very few of us followed Cat Stevens down his road in the general direction of spiritual enlightenment though. Teaser and the Firecat was a decent album on the same simple spiritual wavelength as Tea for the Tillerman, but then he came out with Foreigner Suite which was half the length of Thick As A Brick and not even half as good. Before we knew it he was singing about Buddhism, and numerology. And just when we had stopped wondering what could be next he came out with a single, a cover of Sam Cooke's Another Saturday Night, a hymn to working class loneliness or maybe hedonism. Cat Stevens was hemorrhaging fans with each new album so when he gave it all up to become a Muslim most of us just shrugged our shoulders and said "So what?" But actually his greatest works came after he stopped making music and devoted his life to philanthropy and funneled much of the million or so a year he made in royalties into various charities and educational causes.
But I bring him up just to go back to that moment in Pop 11 when we were dancing around the room, three teenage boys who normally would go through great lengths to avoid looking uncool, swooning around the empty record store like drunken ballerinas in combat boots, high on music, oblivious to everything else. I miss those days and that feeling. I miss having the kind of friends that would feel so comfortable enough around each other that we could take leave of our senses and not care if we looked silly or who was watching. When I think back to those days and then look at what I have done since, whether it is playing guitar in a rock band or solo or writing about Greece, or even trying to be a parent I can't help but feel that somehow I am faking it and nothing is as important as the feeling I had in Pop 11 dancing to Cat Stevens. To put it another way and quote Nowhere to Hide, a song by Eric Carmen, the former Raspberry, which says the same thing I took three paragraphs to write, but in two lines:
Trying to remember how it used to feel when a kiss was something special
and I wonder now, will it ever be again?