What Has Matt Been Doing?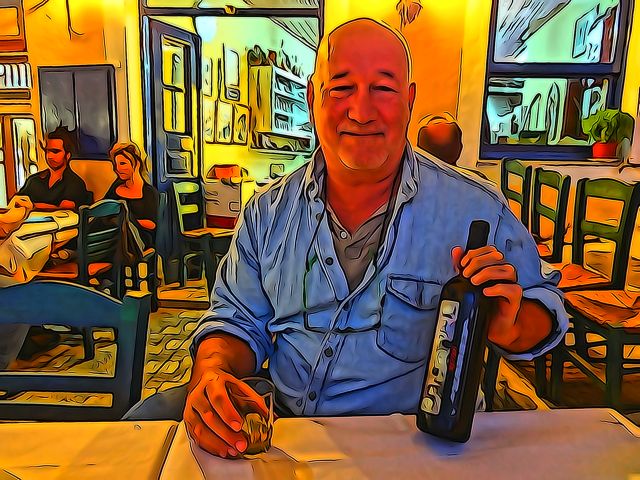 Yes I know that I promised to write more articles once I got to Greece and I haven't. But it is not as if I have been doing nothing. I have actually been quite creative and as a way of apologizing while at the same time defending myself for my inability to put together several paragraphs on the same subject, I am going to use this page to point the way to some of the projects I have been working on.
Greece Travel Facebook Page
First of all I have been taking a lot of photos and playing with various effects. I have been using my Facebook page as a sounding board so my 'friends' can tell me which photos they like which gives me an idea of whether I am doing something cool or just deceiving myself. So the first link I am going to give you is to my Facebook Greece Travel Page which I encourage you to go to and join. Not just to see my photos but I actually post something every day, if not a photo album then a single photo I really like, an article I like or even wrote, and updates on my website. So if you want to be notified when I add something to my website and even converse with me from time to time go to Matt's Greece Travel Guide on Facebook
Athens Guide Update
I have been updating several pages in my Athens Survival Guide, removing outdated information, adding new information, and adding new, better photos. First of all my Guide to Psiri has been redone and includes a Psiri Photo Album that I am pretty sure you will enjoy. Some of you anyway. Then I totally redid the Monastiraki Flea Market page and then added the 24 Hours in Monastiraki Photo Album. Also the Syntagma Square page got a facelift and I added a whole new section called Walking Down Ermou Street for those of you who like to shop. Finally I made a page for the Panathinaiko Olympic Stadium with some really nice photos.
Kea Pages
I would have done more on Athens but after a week we left for Kea and I focused on that island, completely redoing my Kea Guide with updated information and lots of new photos. In the process of playing with my camera I came across a really cool setting and embarked on a month long journey of turning all the people on the island into cartoon characters which you can see in my Kea Komix pages. Then I went through all the photos I had taken in June and put together the 2013 Kea Photo Album which if it does not inspire you to cancel your 18th trip to Mykonos and go to Kea instead I will consider myself a failure.
Facebook Photo Fun
I made a number of Facebook photo albums that you will probably enjoy and if you click like on the photos then more people will find out about them and enjoy them as well. The first one you should check out is my Walk Around Central Athens which is exactly what it says. Eventually it will be a page in my Athens Guide but for now it is on Facebook as a photo album. There is also a series of albums starting with Athens: The First 24 Hours which is basically my first day back in Athens before the jetlag set in. Once you find that page you can find the Next 24 hours and on by going to Matt Barrett's Photo Albums. Once you find that page you will see all the other photo pages I put together. You may have to friend me to see it but maybe not. The latest thing I put up was Kypseli Komix which I did today, mostly because like Kea, Kypseli begins with a K, and I had nothing better to do.
So there you go. I may have forgotten a few things but I have to leave our apartment in 20 minutes to catch the ferry to Lesvos.