Let the Greeks Save Greece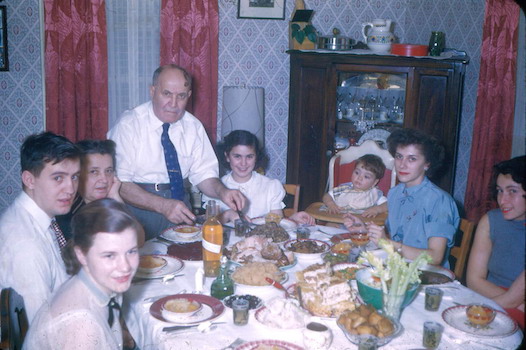 One hundred years ago my Grandfather left his village of Zarafona, near Sparta, and went to America, as did the parents, grandparents and great grandparents of thousands of Greek Americans. Starting from the bottom, he worked to build a life for himself and his family, while at the same time sending whatever money he could back to Greece to support his parents and family members left behind in a country too poor to support itself.
In the decades that followed Greeks continued to go to America, Australia, Europe, Africa and all over the world, bringing our culture to far away places, building lives, families and businesses while supporting those who for one reason or another chose to stay in Greece. Life was difficult in Greece but because of people like my grandfather, who had to be courageous out of necessity, not only did Greece survive but the Greeks are an important part of every country they have made their home and among the most successful people in the world. But the country they left behind has gone from crisis to crisis, from wars and occupation to government mismanagement and outright thievery.
Now Greece is in trouble once again. Big trouble. Like a gambler or a junkie who has worn out his welcome with his last friend, Greece has reached the point of rock bottom where it has to make the choice of change or die.
So assume that Greece has had that epiphany and is willing to go through the hell of cold turkey, tear down a corrupt society and hopefully if the medicine doesn't kill it, come out the other side with a new clear headed vision for its future as part of the European and world community. They are still weighed down by the debt of fifty years or more of bad government. They are forced to beg from weary lenders who attach conditions that make the problems even worse, like a loan shark who cuts off the fingers of the worker who owes him money.
So where does the money come from that will help give birth to a new Greece?
From me. From you. From the children, grandchildren and great grandchildren of those who left Greece to build a better life who despite it's many problems still say their heart belongs to Greece. From the new wave of Greeks who have found work in the USA, Canada, the UK, Germany, Australia, and from those who have built successful companies and small businesses all over the world.
This is not about donating. This is about taxation.
Wait! Keep reading and let me ask you a question.
If you had the option of your income tax dollars, pounds, euros or yen going to Greece instead of your host or the country you now call home, would you do it? What if the US Government, the EU, and other governments in the world agreed to let the Greeks bail out and support Greece? The Greek-Americans, Greek-Canadians, Greek-Australians, Greek restaurants, corporations, start-ups, could contribute their taxes, or a percentage of their taxes, to the rescue and the rebuilding of Greece.
I would do it. Would you?