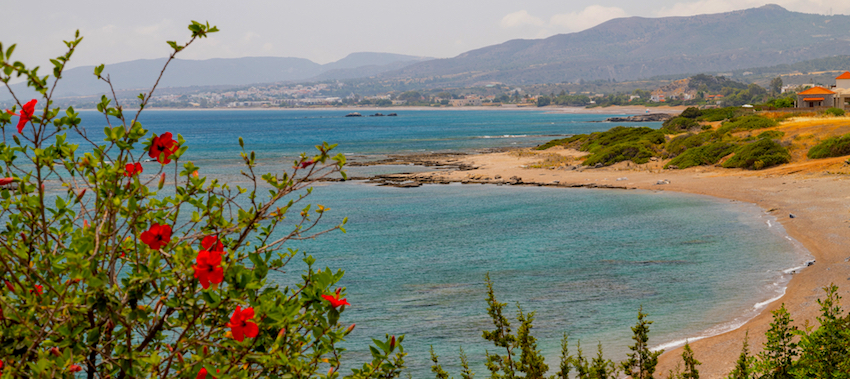 What to see while at Kiotari?
The Monastery of the Transfiguration of the Savior is the oldest building in Kiotari, dating back to Byzantine times.
The second historic building is that of Stefano Fish Restaurant, which has been in the Papavasiliou family since 1924. During the Italian Colonization of Rhodes the building was used as a military base by the Italians and was returned to the family when Rhodes was declared independent. It is now operated by the fourth generation of the family and is loved by both locals and tourist.
Another landmark is the hut named "Hilioravdi" (One- thousand rods) Legend says that the beach was repeatedly looted by pirates. Eventually, the inhabitants gathered a thousand bamboo sticks and dressed them as people by the Church's wall. The pirates saw "the people " from a distance and never returned. The bamboo sticks were then used to build a hut to commemorate the end of the pirates.
If you're looking for a relaxing and lavish holiday keep Kiotari in mind. It really is a gem!