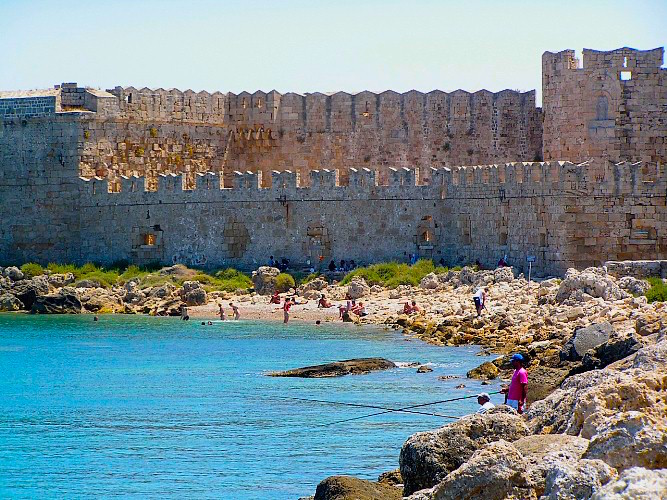 If I were coming to Greece in the winter season and had to choose one island to visit then this would be the one, though I would probably fly rather then take the ferry, to avoid storms and sea-sickness. As for other times of year we were there at the hottest time of the summer and it was fine. Even the hottest part of the day you could find somewhere to stay cool, either by the sea, in the shade in one of the many parks or in a cafe. Even the hottest days the mornings and nights were fine. When the summer meltemi winds are blowing the climate is perfect. I can't imagine it being any better in April, May, June, September and October but they say it is.
Keep in mind that there are fewer island connections in the winter and getting from Rhodes to Santorini and the other Cyclades is much more difficult in the winter. There is a ferry to Crete which continues on to Milos and Santorini a couple times a week but this is a long trip, especially in the winter when the open sea can be rough. If you want to see what is possible try using my Create-an-itinerary form
You can get discounted rates at hotels in the off-season through Fantasy Travel and Rhodes Private Tours offer island excursions all year round.