Unique Sailing Experience to Agistri, Moni and Aegina
Escape the urban energy of Athens for the day and set sail for the Saronic Islands enjoying a sailing trip to Agistri, Moni, and Aegina aboard a spacious Greek sailing ship. Find your favorite spot on deck to soak up the Mediterranean sun while island-hopping.
From ancient temples and wild peacocks to pristine beaches and an optional bike ride, there's something for everyone at each stop. So swim and snorkel right off the boat and indulge in a delicious Greek lunch onboard during this luxury island adventure.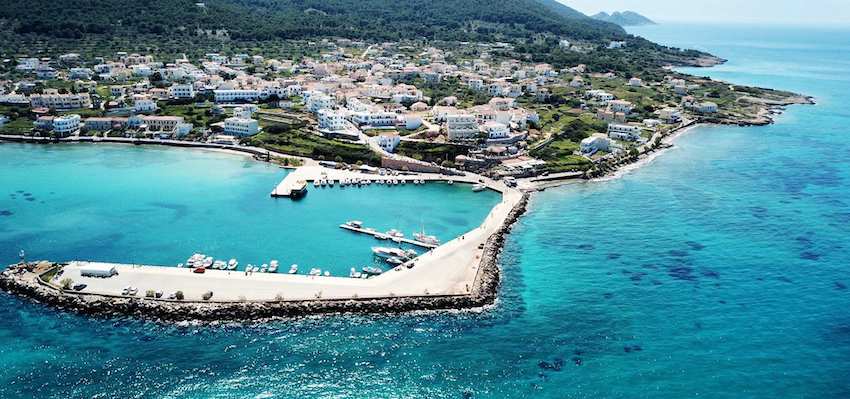 Angistri
The cruise's first stop is the island of Agistri, surrounded by vibrant blue waters and clothed in pine trees. Here you can connect with the lush nature and feel the presence of ancient Greeks and deities while swimming and relaxing on the fine hot sand of the long flax-golden beach between Megalochori and Skala. Adventure lovers can join the optional bike tour between Melalochori and Chalikiada Beach.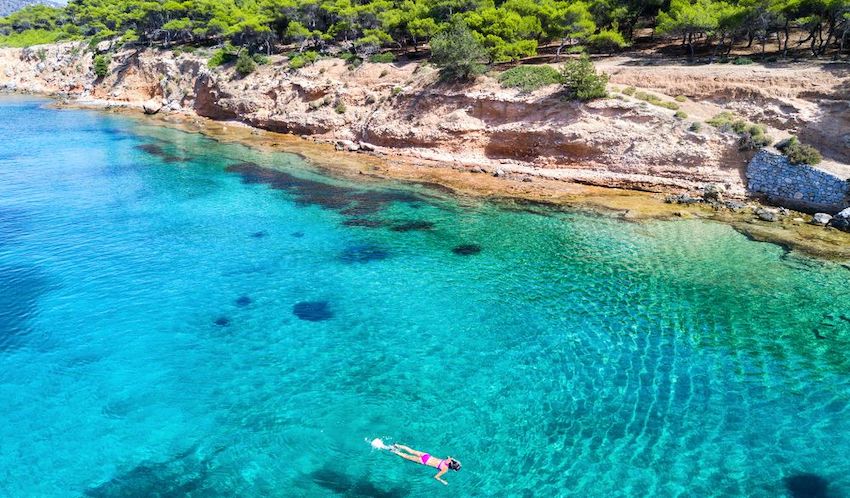 Moni
From there, move onto the island of Moni. While here, you will be served a delicious traditional Greek lunch accompanied by traditional wine, beer, soft drinks, and coffee. Once you've finished your feast, have the chance to jump off the boat, snorkel, swim around the ship, or swim to the island.
This gorgeous and unique island has no inhabitants. Still, it is populated by deer, wild goats, rabbits, and peacocks protected by law. Finally, make a final journey around 3:00 PM towards the beautiful island of Aegina.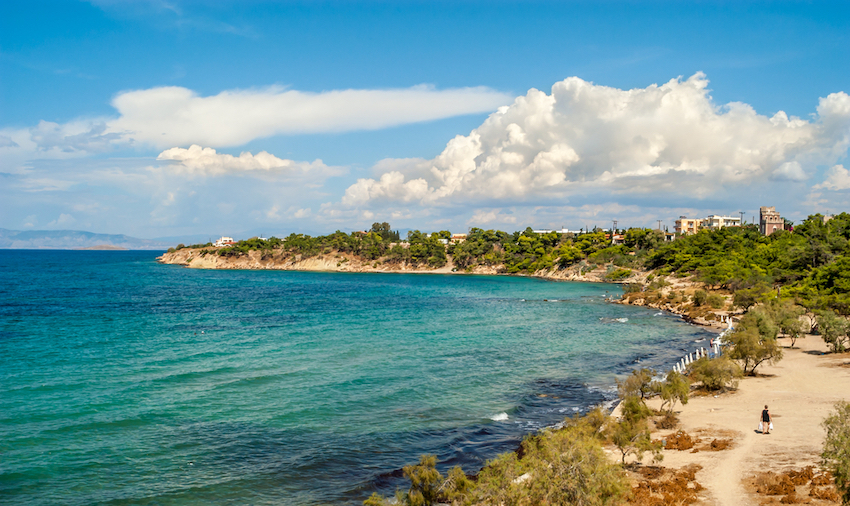 Aegina (courtesy of depositphotos.com)
Aegina is famous for its white stone houses, flowery backyards, pistachios. Red volcanic landscape, sensational food, the temple of Apollo, and the temple of Aphaia; in fewer words, an earthly paradise for those who want to escape modern life.
Here, enjoy the crystal-clear water sailing experience and sandy beaches of the island while exploring the breathtaking waterfront and traditional Greek cuisine. In addition, an excellent selection of jewelry, clothes, and textiles is available from the locals.
Prices starts at 135 euros and comes with a free transfer from your hotel to the boat and back.
Contact us through this form for more information or booking