"Put on your comfy shoes and come along on a trip back in time. See where the Olympic torch is lit, run the Olympic track, stand on the grounds of one of the seven wonders of the ancient world, the statue of Zeus. My studies in archaeology and long experience in tourism will accompany you on a memorable journey to the myths and mysteries of Ancient Olympia, and beyond…"-Elena Aggeli
About Elena Aggeli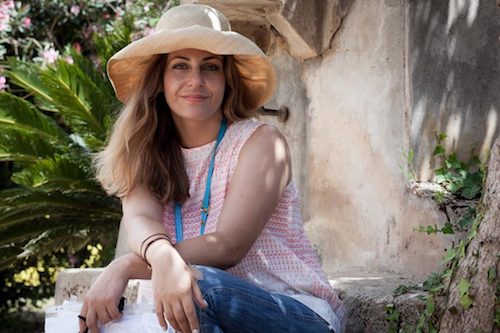 Born in Athens, Elena soon realized that there were far more stimulating challenges outside the capital. So in 2000 when she was accepted into the department of Greek Archaeology at university, she left the city never to return! During her studies, she decided to make her dream come true and enrolled in the Public School of Tourist Guides. For more than a decade, Elena has spent time on archaeological research and tourism and as a professional tourist guide and an experienced traveler herself, she understands exactly what it takes to make your trip a unique experience.... like a real insider. If you are looking for a professional licensed tour-guide to show you Olympia, Katakolon and the surrounding area you will find yourself in good hands with Elena Aggeli.
Why Hire a Tourist Guide?
A guide is educated and trained to guide. Licensed guides by the Greek Ministry of Tourism, they can be recognized by the badge they have to wear when on duty. A guide can take you to places that you would never know about. A good guide can tell you all the best places frequented by the locals and how to experience your trip as a true insider. A guide will point out things that you might not even notice and will explain and make sense of what you are looking at. A guide will make what may seem as a pile of stones come alive and can answer questions about anything that sparks your curiosity. A guide is your personal resource and can offer a depth of experience and knowledge which no guidebook, audio guide or sign-reading will come even close. The hassles of obtaining tickets, making reservations, checking operating hours are easy for a good tour guide. A good guide might bring you to an attraction in the morning before the crowds arrive, or arrange for a private, after-hours tour. A guide can create your itinerary, arrange your accommodations and transportation and probably save you money. And best of all a guide is a new-found friend in a foreign country. You can always contact your guide and get information, refer your friends or book your next trip easily and hassle-free.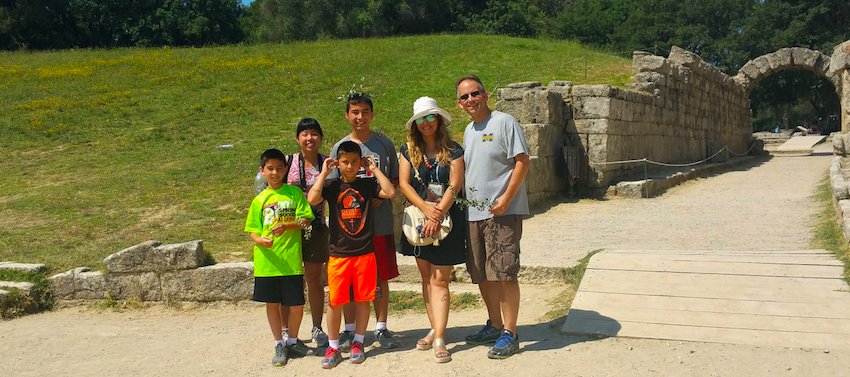 The Tours
Here are some general descriptions of the tours. They take 5 to 7 hours and are available in English, Spanish and Greek Transportation is by chauffeured private car, coach, mini bus, minivan, or taxi, depending on the size of the group. All are air-conditioned deluxe vehicles with licensed professional drivers and full insurance. The tours start at 43 euros per person. Children 12 and younger get a discount and children 3 and under are free.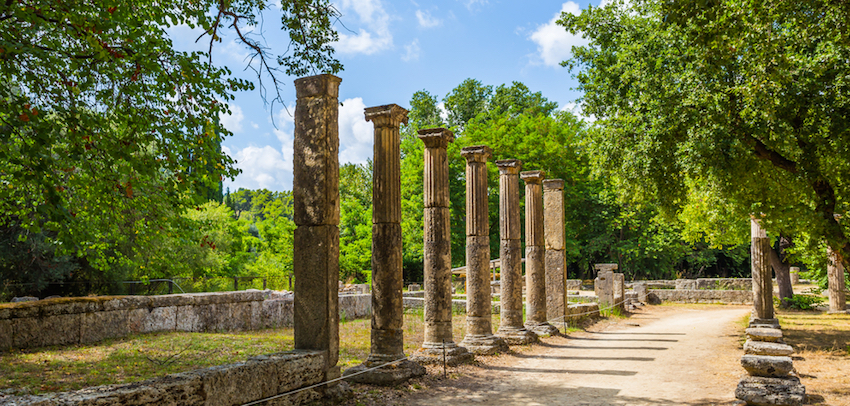 The Highlights of Olympia
This top-rated tour that brings you the best of Ancient Olympia. It is an ideal choice for those who wish to explore the highlights of Olympia and its surroundings. Perfect for those who arrive in Katakolon on a cruise ship, the tour begins and ends there and includes the ancient site of Olympia, the Archaeological Museum, the modern town of Olympia, a dip in the Ionian Sea at the Beaches of Agios Andreas, Skafidia or Kourouta, a wine-tasting experience at one of the family-owned wineries and a visit to the local Monastery of Kremasti clinging to a rock, like the famous monasteries of Meteora. Click for More Information and Booking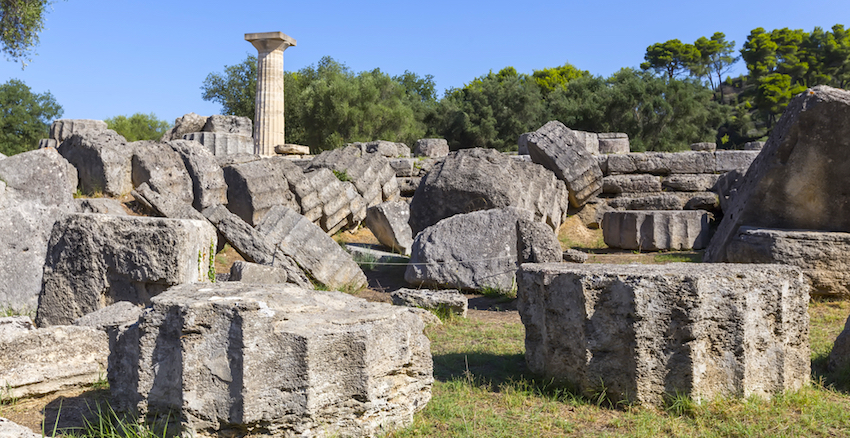 Olympia Sun and Sea Tour
This fun-filled tour, ideal for families with children, beach lovers and culture buffs brings you the best of the Greek countryside and coastal area. Begin your tour with a visit to Ancient Olympia, the birthplace of the Olympic Games. Continue by choosing between the beaches of Kourouta, Skafidia or Agios Andreas. This is great for families with children because you go to Olympia and then the kids get a reward: The Beach! Click for More Information and Booking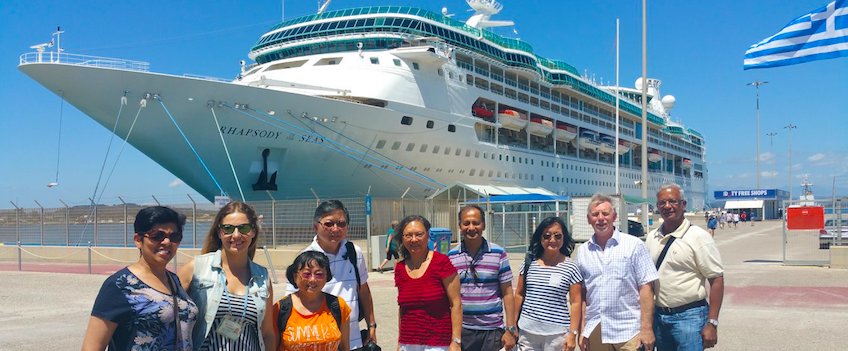 Olympia and Katakolon
On this semi-private 5-hour tour, you will explore not only the birthplace of the Olympic Games, Ancient Olympia, but also the beauty of its surroundings. Experience the countryside as an insider and taste the world renowned products of the Greek land free of charge. So, come aboard this ultimate experience through the Olympia region. Click for More Information and Booking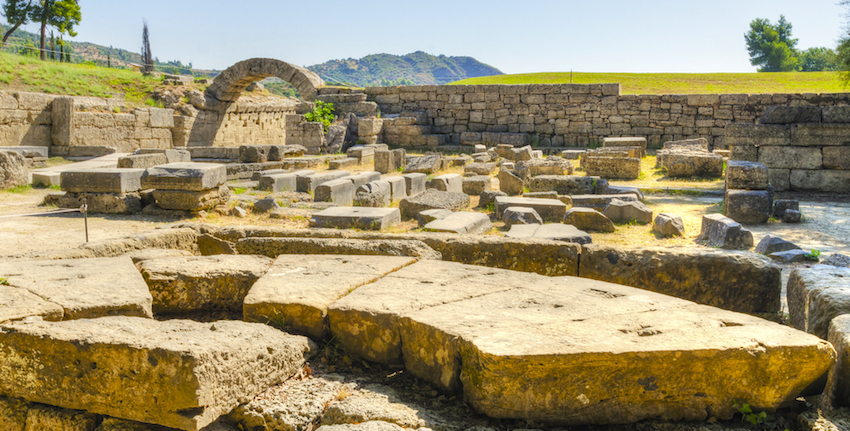 Private Olympia Taxi Tour Experience
Your private Olympia taxi Tour Experience will take all the hassles out of your Olympia excursion so all you have to do is sit back, relax and enjoy it. Your vacation will become an escape from everyday pressures and routine. On this stress-free experience, you will not have to worry about traveling around unfamiliar grounds or fighting the crowds. Click for More Information and Booking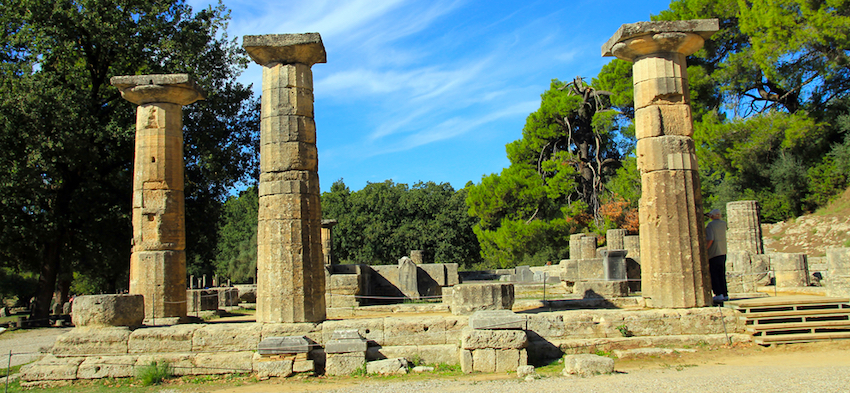 Olympia Private Tour
Experience the area as an insider. Whether you are on a cruise or on a longer stay in the town of Olympia, Elena will accompany you on your exploration of the ancient site and museum and also choose among the numerous attractions in the area; the sandy beaches, the untouched medieval monasteries and world-renowned wineries. Click for More Information and Booking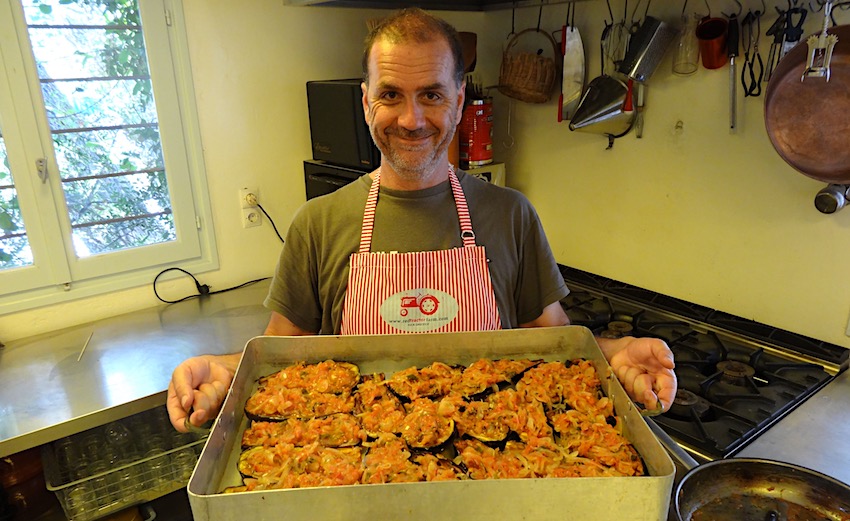 Walk and Taste Olympia Tour
The best combination of sightseeing and unique flavors can be experienced on this Walk & Taste Olympia tour. This half-day program will initiate you into the tastes of the local cuisine and the traditional recipes as you interact with amazing people at a local farmhouse and the Olympic site, the birthplace of the Olympic Games. Click for More Information and Booking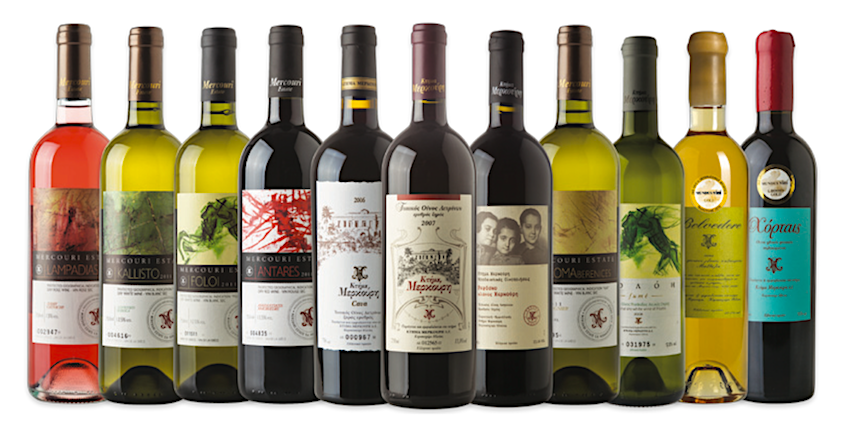 Olympia and Wine Flavors Tour
Get off-the-beaten-track onto the "wine road" on this Olympia & Wine Flavors tour to visit a local winery. Enjoy a scenic drive through the Greek countryside to Olympia, the land that gave birth to and hosted the Olympic Games throughout history. The aromatherapy of the winery cellars will prepare your taste buds for the wine tasting at the end of the tour. Click for More Information and Booking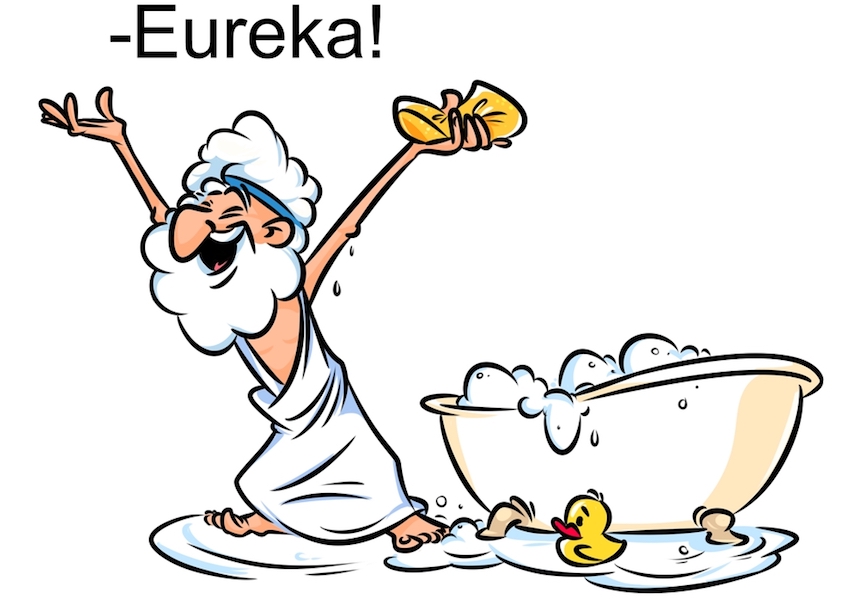 Olympia Site & Archimedes' Museum Tour
Have you ever wondered how the massive stones you see in the ancient sites were lifted? On this Olympia Site & Archimedes' Museum tour, you will pass from theory to practice by visiting the archaeological site of Ancient Olympia and seeing how it was all done in the Museum of Ancient Greek Technology, one of the most interesting and unique museums in the world. Click for More Information and Booking
Elena can also organize transfers from Katakolon to Olympia by taxi, minivan or bus, depending on the size of your family or group.