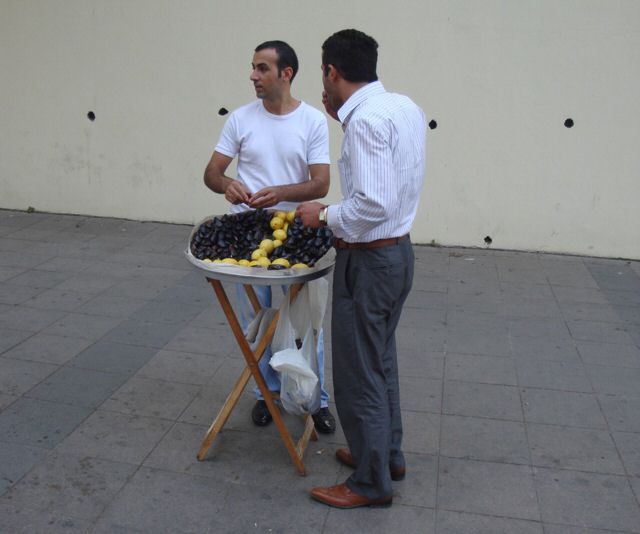 Midye Dolmasi (Stuffed Mussels) are my favorite street food. I have read that you should be careful with mussels but how can you be careful?
If something is going to kill you then you probably won't know until you are dead and you can get a bad shellfish anywhere, not just from a guy selling them on the street.
Ok, not to encourage you to do something dangerous but if I had died on the spot after eating my first mussel I would have died with a smile on my face.
So if you are the type who is afraid to eat street food then don't. You can find midye dolmasi everywhere.
But if you like to live dangerously or prefer not to worry about silly things, and you see Turks standing around happily eating mussels then chances are good that you will survive the meal.