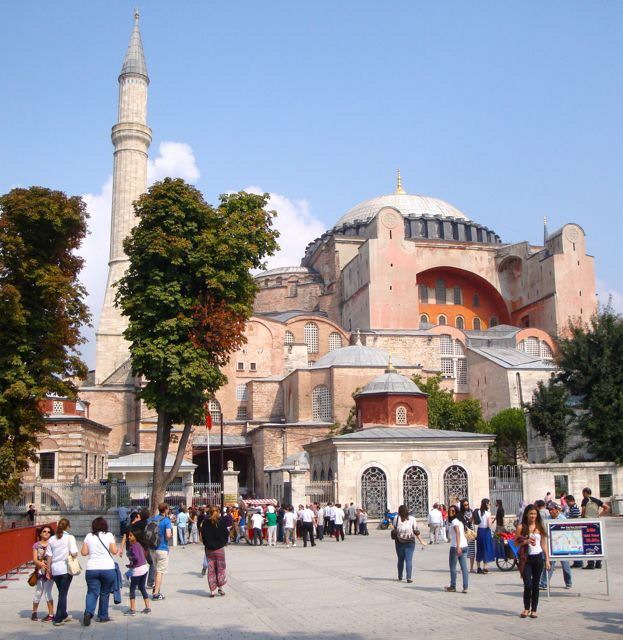 The church of Agia Sophia, for Greeks going to Istanbul, is like the Parthenon for everyone who goes to Athens.
It was built in 537 by the emperor Justinian, as a Christian cathedral, was converted to a mosque and is now a museum.
It is one of the most architecturally impressive and spiritually important buildings ever created.