Greece for the Physically Disabled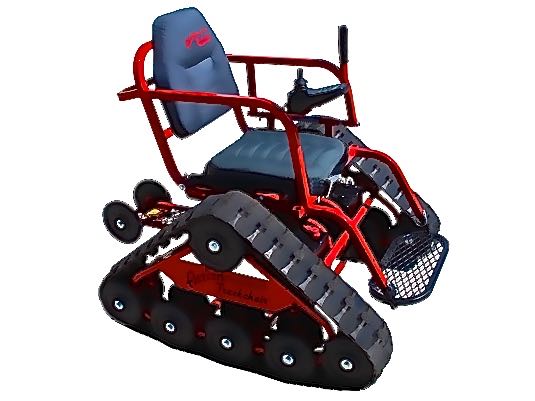 Greece was not designed for people in wheelchairs......
Even before they created the uneven streets and steps, the topography of the country was rocky and mountainous. Add the crooked sidewalks, too many cars, hotels with no wheelchair access ramps and elevators that are too narrow and you have the makings of a miserable holiday for anyone who is dependent upon a wheelchair.
But things change, especially in Greece and little by little Athens is addressing the needs of the handicapped. A few years ago I might have told someone physically impaired to go elsewhere. Now with the interest in helping the handicapped by people in the travel industry, the government and in particular the activism of the handicapped in Greece, (not to mention the need to put on a new face for the 2004 Olympics and Special Olympics that has created these improvements in Athens), anyone in a wheelchair will be able to go to Greece with confidence. That is what this page is for. I hope you find it useful and I welcome comments before and after your trip.
The above photo is by www.actiontrackchair.com and some enterprising person should import these for use in the Greek villages
Recommended Pages for Disabled Travelers
I would hesitate to call Athens wheel-chair friendly yet. But by using this page you can get around most problem areas and find the places to stay and visit that will not be too frustrating.
You can also e-mail me with any questions at matt@greecetravel.com
Matt Barrett



Christianakis Travel:
Specializing in tours for the disabled with a fleet of accessible vehicles. They also know which hotels are wheelchair friendly in Athens and the islands and are the best agency to use if you or someone in your group is in need of assistance. They are the first and only Greek tour operating company that specializes in tailor-made itineraries for the physically challenged. They can fulfill all of your travel requirements by providing you with transportation, hotel booking and guides to escort you around historic sites and attractions in Greece and Europe. They can also provide you with business/conference facilities, or if you prefer, arrange a custom-made itinerary to suit you, featuring any of the above choices. They have over 20 years of experience in the traveling business and guarantee the best service for you.

Wheelchair Rental in Athens rents wheelchairs to people that have some difficulty in movement and oxygen concentrators to people that have breathing difficulties, in order to make holidays in Greece as comfortable as possible. The products that they offer are delivered to the place of your choice (in the area of Athens). For deliveries outside the area of Athens, there is an extra charge. All the wheelchairs are folding and can fit in a car, bus or train. The oxygen concentrators can either be operated in your hotel or on a cruise boat and the portable oxygen bottles give you the change to follow all the activities of your holiday program. For more information see their website at https://wheelchairrentalinathens.com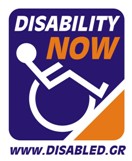 Disability NOW is a supportive Non-Profit, Non-Governmental organisation in Greece, with an established European profile, and is mostly managed by people with severe mobility disabilities. The aim of Disability NOW is to produce and distribute all available disability related information, in respect of fundamental rights to independence and social participation. It constitutes a major source of peer support and counselling, empowering people with disabilities with the appropriate knowledge and skills to self-advocate and exercise their civil rights, to manage their needs and to establish their own terms and choices in their lives. Peer support, information and advice are provided continuously through the telephone, email, online disability community and forum, newsletters and the print magazine, on a professional and voluntary basis. Since 1997, through its own dedicated portal at www.disabled.gr the organisation has established an informational gateway: it gathers, enters, classifies, publishes and distributes information on a daily basis which relates to, benefits and concerns people with disabilities, and people with special educational and consumer needs; it offers a complete directory of information and an intelligent instrument of research and survival for every person with disabilities.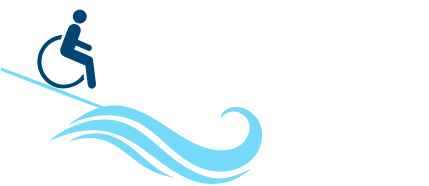 SEATRAC is a free service that offers unassisted sea access to people with disabilities and mobility issues. It is an innovative, technological assistant that promotes autonomy, quality, and wellness in everyday life. It encourages integration and inclusion of all members of society. It allows caretakers and families of people with disabilities to enjoy beach going without physical hassle. At no cost, SEATRAC offers independent sea access for people with mobility issues. Most SEATRAC beaches also include additional amenities such as parking, a beach track, restrooms, changing rooms, shaded areas, and shower, all of which help to create a fully accessible and free day at the beach! Visit their website
Aegean Thesaurus Travel Tailor-made Tours: When I asked my friends at Aegean Thesaurus Travel whether they could create a tour for people with limited mobility their reply was that rather than create a tour they prefer their older or less agile clients to tell them what they want to do and then the agency creates the program using easy to navigate hotels in less challenging locations. So choose the islands you wish to visit, the mainland tours you are interested in and the amount of days you have and mention your age and any limitations you have and fill in this form and they will put together a plan for you. They told me they do this regularly for people in wheelchairs.
Sirens Resort for the Disabled
A fully accessible hotel for the disabled with wheelchair ramps to the sea, specially designed rooms and bathrooms and tours.

Eria Resort for the Disabled in Crete: The Eria Resort is specially designed with disabled people in mind located in the historic village of Maleme in an area of unique natural beauty, surrounded by olive groves with an unobstructed view of the Cretan sea

Breaking Through the Disability Barriers
Great article by Alexia Amvraza

Helpful Information for Wheelchair Users from an Athens 2004 Paralympic Athlete

Strollering Through Athens
by Matt Barrett

Disabled Access Sailing Holidays
"Our thirst for sailing, drove us to find ways to make sailing accessible and fun to all, and especially to those physically challenged. We have consulted with experts in special needs matters, in order to outfit our sailing boats for handicapped people. "

Dolphin Hellas Travel
Aliki Hamosfakides has put together itineraries for people in wheelchairs. It is not easy, she says but it can be done.

George the Famous Taxi Driver
Transfers, tours and assistance in Athens and the Greek mainland

Private Drivers in Cruise Ports
If you are going on a Greek Island cruise and are worried about getting around here is a list of professional drivers that can assist you on getting the most out of your destination.
Healing Mineral Baths of Edipsos
One of the most wheelchair friendly places in Greece
Lake Vouliagmeni
Healing spa on the outskirts of Athens
Hot Springs of Methana
These are close to Athens and you can get here in the summer by ferry. You have to drive in the off-season.
Hot Springs of Lesvos
Most of these healing springs are completely accessible
Wheelchair Rentals and other Equipment: There is a company in Athens called BIOTECHNICA.
You can contact Mr George Dederis at degeorge@otenet.gr or visit their website
Madomedical Orthopedics and Oxygen
Are you looking for a wheelchair rental for you or your patient? Find in us the type of wheelchair for rent that suits you and take advantage of the monthly rental for as long as you need it. Single type or special type of wheelchairs, with small or large wheels for your movement by you or your caregiver.
MobilityEquipmentHireDirect.com
With an extensive list of mobility equipment suppliers all over the world, Mobility Equipment Hire Direct is a simple solution to sourcing mobility equipment in your destination.
RENT IT ALL
medical rentals specializes in renting high quality and secure medical equipment.
If you need medical supplies for a temporary problem or a short period of time purchasing expensive equipment is unnecessary. Our service can help by providing you with a wide variety of branded and high quality medical products at affordable prices for as long as you need them.
Items for rent include wheelchairs, rollator walkers, indoor/outdoor mobility aids, hospital and home-care beds, alternating pressure mattresses, oximeters, blood pressure monitors, light therapy devices, infrared heat lamps and much more.