What?!! You have never heard of Kamena Vourla? And you call yourself a tourist?
OK. Don't feel bad. Even though I had heard of Kamena Vourla ever since I was a teenager I really did not know much about it either. I didn't know that in 1926 a chemist by the name of Michail Pertesis discovered exceptionally high radon concentration in the water, which at the time people thought gave it healing properties, even though now we know that radon is the earth's only naturally produced radioactive gas and comes from the breakdown of uranium in soil, rock, and water and causes maybe 14,000 deaths a year from lung cancer. But there is another side to radon and many people believe it does have healing properties. Some people believe that a radon bath can treat: spine and joint problems like arthritis and rheumatism, prostate and urinary problems, high blood pressure, even infertility, diabetes, obesity and migraines, deepen sleep, increase work productivity, slow the heart rate, lower cholesterol and even help regulate the menstrual cycle. So to make a long story short soon after the discovery of radon in the water, Kamena Vourla, whose name means 'burnt rushes' became a tourist town with hotels, restaurants, spas and oh yeah, beaches, since it is on the sea. And the name Ka-men-ah Vour-lah is so musical and fun to say that it is no wonder it was one of the first tourist towns in Greece.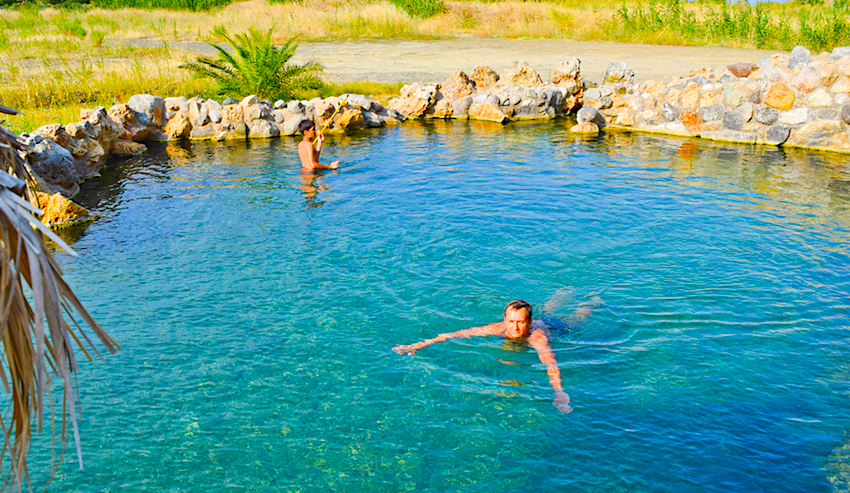 There are several different springs in the area and their healing quality and appearance varies from concrete baths like swimming pools to stone boarded ponds and each one has different ingredients and heals different things. The official spa building may or may not be open. The hours seem to be from early morning to early afternoon. If you are just stopping in for a couple hours on your way somewhere ask anyone for directions to whichever spring most suits you: The radioactive springs, hydrogen sulphide-chloride spring, ferruginous spring, cosmetic spring of Aphrodite, a sulphur spring that was known to the ancient Greeks. Some of the hotels in Kamena Vourla offer spa facilities, in particular the 5-star Mitsis Galini Wellness Spa & Resort , located on the sea, in town and within walking distance to the trails and forests of nearby Mount Kalydromos which are a healing experience in themselves. According to he historian Strabo this area was a sanctuary to Asclepius, the god of healing, and the ancient city of Thronio was nearby.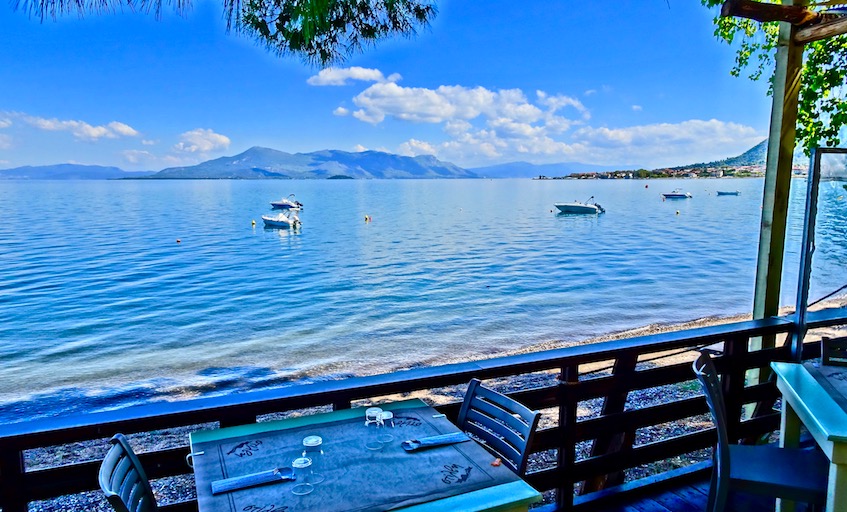 The resort town caters mostly to Greek tourists, generally approaching or within their golden years, as well as a smattering of Eastern Europeans, Americans, Canadians and in general people who like going to spas or want to be cured of something, similar to Edipsos which is right across the gulf on the island of Evia . But the fact that Kamena Vourla has been at heart a Greek destination is good news for food lovers, and the fact that the inland sea between Evia and the mainland is known for its sardines is especially good news for those who love seafood. The seaside is dotted with cafes and seafood restaurants including the highly rated and popular Nostos Psarotaverna, as well as the family run Kavos Psarotaverna. Both are close enough to the sea so you can swim all morning, have lunch, swim some more, go for a nap or a hot bath or spa treatment, and come back for dinner. For a more meat oriented place (but with seafood too since it is on the sea so why not?) try Mouries. But there are loads of places to eat and many of them are open year round as are hotels.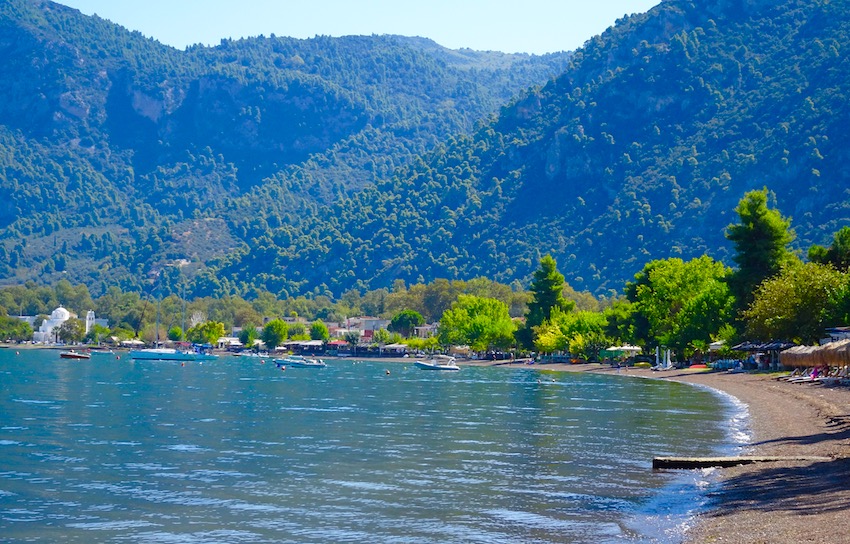 Kamena Vourla is about 90 minutes drive from Athens and right off the National Road and for people who want to break up a trip to Thessaloniki or Meteora or anywhere in northern Greece, it is a good place to stop for a swim or to spend a night, or two if you like it. The sea may not look as dramatic as the beaches in the Cyclades since on a calm day it can have the appearance of a lake, but it's a whole different thing and once you jump in you will realize that it feels just as good and probably better than from wherever you swim normally. The town is very close to Thermopylae, where the 300 Spartans and Leonidas fought their last stand against the Persians, and also has hot springs. A few miles south is the port of Agios Konstantinos, where you catch the ferry to the Sporades Islands (Skiathos, Skopelos and Allonissos) as well as Arkitsa where you can catch the small ferry that goes to Edipsos. It is also within easy striking distance of Delphi as well as Volos and Pelion. A few kilometers away on Mount Knimis is the Monastery of Metamorfossis tou Sotiros which was originally from the 7th century but whose main building is from the 12th century and contains wail paintings from the 17th century and a spectacular view of the Maliakos Gulf.
Hotels in Kamena Vourla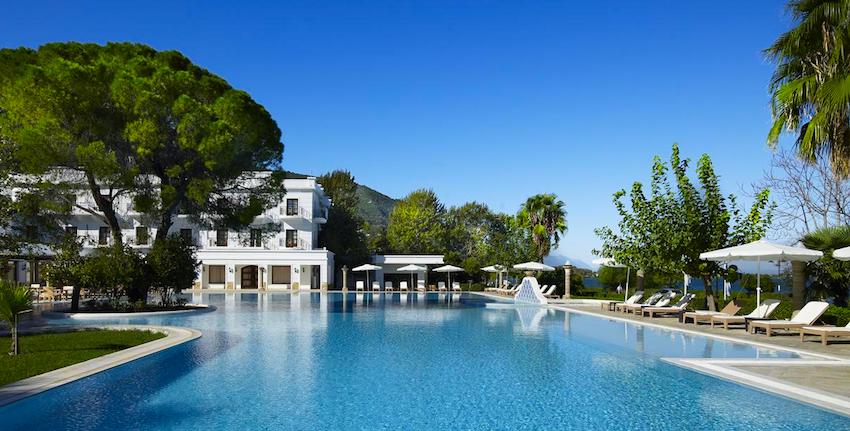 Mitsis Galini Wellness Spa & Resort
This luxurious wellness resort has an ideal beachfront location and spa facilities in a picturesque setting. WiFi is available in public areas. Mitsis Galini Wellness Spa & Resort is built in neo-classical style and offers simple yet elegant spaces for relaxation. Features an outdoor fresh-water swimming pool with hydro-massage facilities and a separate fresh-water children's pool. The rooms at Mitsis Galini Wellness Spa & Resort are well-appointed with modern amenities, including satellite TV and a balcony overlooking the sea, pool or the courtyard. Galini Spa extends over 9.8 ft² and provides many health and beauty treatments, as well as a hammam and massage services. Indoor hydrotherapy pool and thermal water pool as well as a hot tub are available. Click here for more information, guest Reviews, Photos, Maps and Booking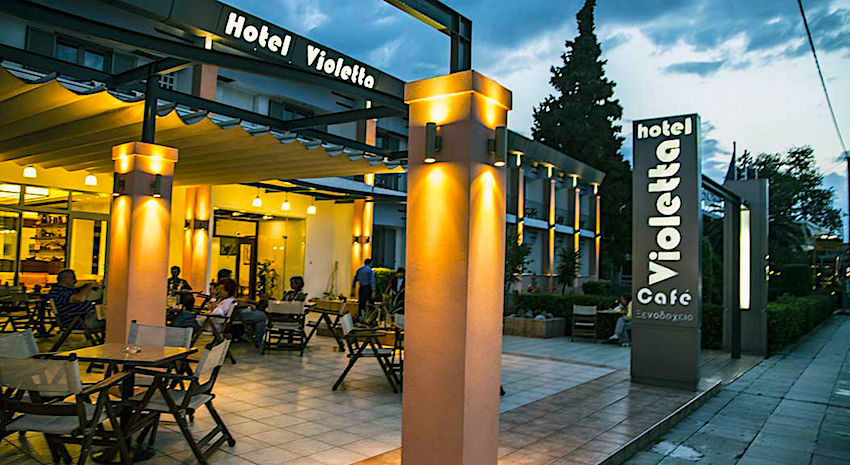 Violetta Hotel
The Violetta Hotel is located in a quiet spot in the seaside resort of Kamena Vourla, 1.5 hours drive from Athens. It offers a sun terrace with sea views. Free Wi-Fi is available throughout. The hotel's location serves as an ideal base from which to explore Thermopyles, Mount Pelion, Delphi, and the picturesque small villages on the nearby mountains. The large and comfortable rooms include TV, a mini-bar, and autonomous air conditioning. All have private balconies with sea view. Breakfast is served in the air-conditioned lounge, offering a bar and cafeteria, as well as a seating area with fireplace. Click here for more information, guest Reviews, Photos, Maps and Booking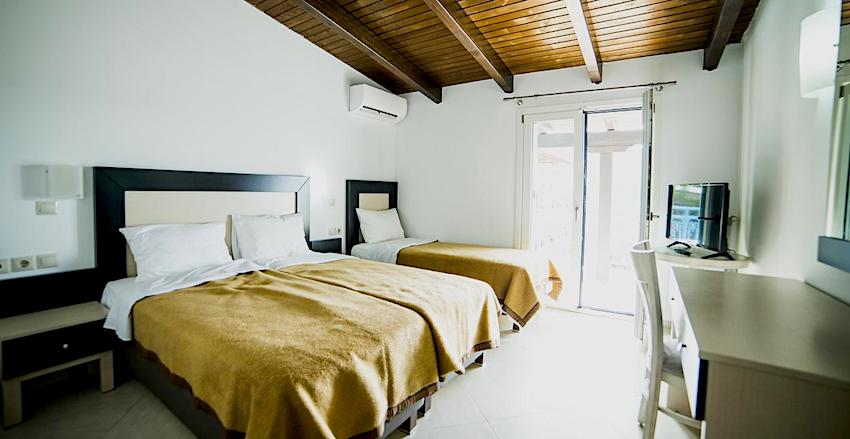 Hotel Dellis
The family owned Hotel Dellis is located at the center of Kamena Vourla. Surrounded by a garden, it offers air-conditioned accommodations and free Wi-Fi throughout. The beach is 350 feet away and Kamena Vourla Spa lies within 1,650 feet. Simply yet tastefully decorated, all soundproofed units at Hotel Dellis open to a balcony with mountain views. Each comes with a TV and a fridge. A desk is also provided. Guests can start their day with a breakfast served in the dining room. They can also enjoy a meal at the on-site restaurant or have a refreshing drink from the bar. Room service and barbecue facilities are also provided. Click here for more information, guest Reviews, Photos, Maps and Booking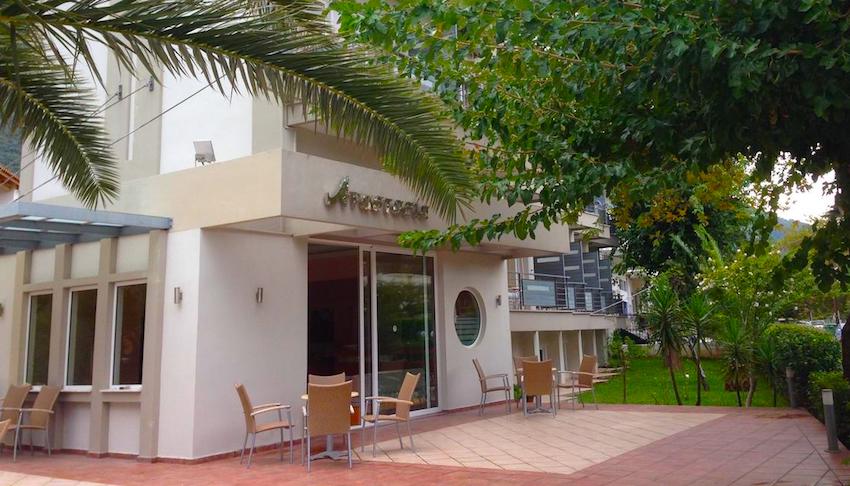 Anastasia Hotel
Anastasia Hotel offers self-catering accommodations located in Kamena Vourla. The property is 4.3 mi from Agios Konstantinos Port. Free WiFi is available in some units. Opening to a balcony with mountain and garden views, all studios and apartments come with a TV and air conditioning. They also have a fully equipped kitchenette with a refrigerator and kitchenware, and a bathroom with a hairdryer and free toiletries. At Anastasia Hotel you will find a garden. Other facilities like a shared lounge are offered. Activities in the surrounding area include hiking. Click here for more information, guest Reviews, Photos, Maps and Booking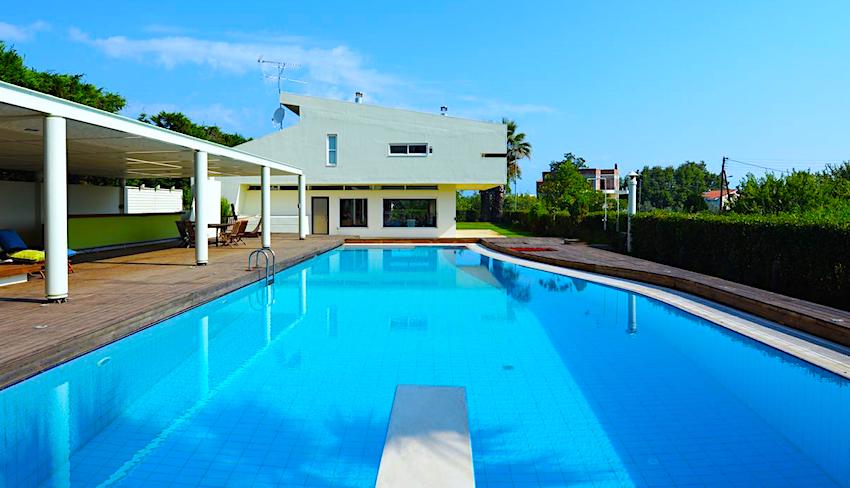 Villa Venus
Located in Kamena Vourla in the Central Greece region, Villa Venus features an outdoor swimming pool with jacuzzi and a garden. The villa has sea and mountain views.The property can arrange private boat trips to private beaches, including water sports, upon request. The air conditioned villa features 4 bedrooms, a living room, a fully equipped kitchen with a dishwasher and a dining area and a bathroom. A TV is featured. Click here for more information, guest Reviews, Photos, Maps and Booking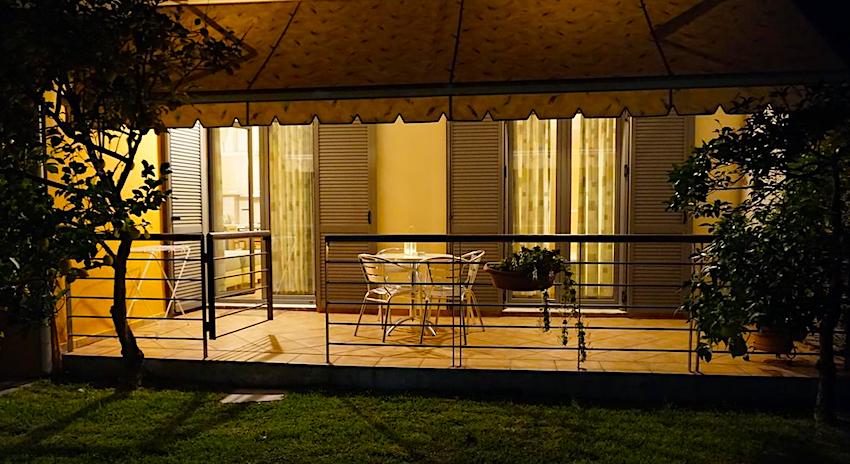 Anna's Studios
Offering self-catering and a garden, Anna's Studios is located in Kamena Vourla. Agios Konstantinos Port is 5 mi from the property. Free WiFi is available. The beach is 150 feet away. All units feature a TV, air conditioning and a balcony with garden view. There is also a kitchenette and a bathroom with a shower and free toiletries.An array of restaurants and shops can be found within short walking distance. The thermal springs can be found within 1,650 feet. Click here for more information, guest Reviews, Photos, Maps and Booking
You can find more hotels, villas, holiday homes and self-catering apartments on Booking.com's Kamena Vourla page