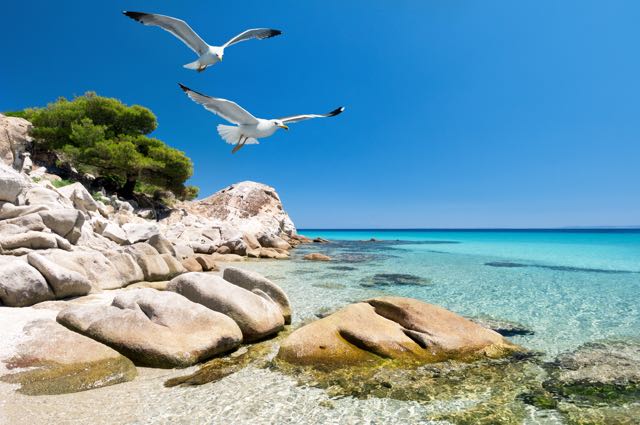 Macedonia is one of the most beautiful regions of Greece, and an area which will grow in importance as the commercial and cultural center of the Balkans in the years to come.
4000 years of history is a very conservative estimate for Macedonia because in the Petrolona Cave in Halkidiki they found the 700,000 year old remains of one of the earliest inhabitants of the country we now know of as Greece. In the Neolithic period which followed, people lived in mudbrick houses, cultivated the land and made utensils and art from clay. The small clay idols from Nea Nikomidia (6.000 B.C.) and the clay heads from Drama (4.000 B.C.) reveal their sensitivity and their attempts at self-expression.
By 2300 BC the people who appeared upon the scene began making weapons with iron, and jewlery of bronze, reaching new heights in civilization and showing signs of the culture we now know of as Greek. Many of these artifacts have been found in the funeral mounds of Vergina .
During the Archiac period the area began to be colonized by Greeks from the south, bringing Macedonia into contact with the rest of the Greek world and introducing art and architecture from Athens, Corinth and Ionian Greece, the coast of what is now Turkey.