Travel to Greece with our complete range of touring options for Greece and the Greek Islands. Our programme has been designed with special care, in order to provide our customers with services of the best quality and value.
Dolphin Hellas has over 38 years of experience in the travel business and offers a wide range of services including ticketing, tours, cruises, island hopping and fly & drive packages at the best prices - plus bargain-priced options for you to consider.
Our strong belief in values such as kindness, integrity and reliability, as well as the personalised catering we give to all of our clients differentiates us from our competitors and gives us the advantage.
So, browse through our site, there are many exciting paths for you to explore!
Cordially Yours,
The Dolphin Hellas Team
Why Travel to Greece?
---
To learn more about modern Europe's founding grounds: Greece has a 3000 year old civilization and a unified culture that spans tens of centuries.
To visit the historical monuments of Greece like the Acropolis, Delphi , Epidaurus and Olympia. This is a unique opportunity to ponder into Greek history and archaeology!
To experience the natural beauties of the Greek landscape and explore as many of some 3,000 (!) Greek Islands as you can. We propose some Island Hopping packages just to give you an idea, but we are happy to assist you in putting together your own program.
To enjoy the luxury and comfort of a Greek islands Cruise or a chartered yacht.
To explore on your own and at your own pace the archaeological sights, the monasteries, the beaches and the picturesque villages of the Greek coastline and mainland. We will provide you with all that you need. Our Fly & Drive programs are just our suggestions. Open your map and we will help you materialize your own itinerary.
To have your honeymoon in Greece! After the strenuous preparations of the wedding you deserve a relaxing and romantic honeymoon. We propose some island combinations for honeymoons, but, as always, we are here to help you organise the trip of your dreams!
Enjoy the Greek Hospitality!
---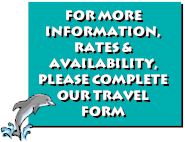 Our aim is to offer a personalized service, meeting the needs of every individual traveller, by offering a full range of services and tailor-made solutions for your holidays. Rest assured you will truly get to know the true essence of Greek hospitality.
We look forward to hearing from you and having the opportunity to welcome you in person to Greece!