I have always loved visiting Thessaloniki. Like many Greek-Americans I have said that if I am going to live in any city in Greece it must be Thessaloniki, and like many Greek-Americans I have found myself living in Athens instead and wondering why I am here instead of there. Thessaloniki is a very different city from Athens but no less sophisticated and (some might say) culturally superior. The influence of the east is more pronounced, not just in the delicious food, but in the relaxed lifestyle. Thessaloniki is a big city, the most important port in the Balkans, with an almost college town feel, like Boston or Austin, but Greek. The nightlife in Thessaloniki is exceptional, the bars and clubs play great music. The restaurants and ouzeries are among the best in Greece. There are many cinemas showing first-run English language films. The city is also the site of the renown Thessaloniki Film Festival in October-November. The women, considered the most chic in Greece, support a high-fashion industry that rivals Athens so if you like to shop for clothes, shoes and jewelry you will be quite happy here. There are not a large number of ancient ruins within the city but there are enough Roman and Byzantine sites to keep any history-minded visitor occupied, plenty of museums and of course the ruins of Vergina which include the tomb of Phillip, father of Alexander the great. It's also a good starting point for seeing the best beaches of Halkidiki and most beautiful spots in Greece in the region known as Macedonia .
A Very Short History of Thessaloniki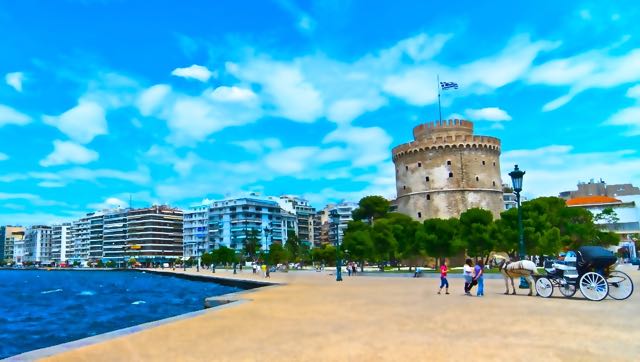 Thessaloniki is the capital of Macedonia and second largest city of Greece. It was first established in 316 B.C. by Kassandros and named after his wife, Thessaloniki, half sister of Alexander the Great. It means Victory in Thessaly. It is here that the Apostle Paul first brought the message of Christianity (50 A.D.) and that Demetrius, a Roman officer died in martyrdom (303 A.D.), thus becoming the holy patron of the city.

Thessaloniki was the second most important city of the Byzantine Empire, next to Constantinople, and is full of beautiful examples of Byzantine art and architecture. In the 15th Century Thessaloniki became a haven for Jews exiled from Spain, who became an important part of the culture, until they were sent to the concentration camps during the Nazi occupation, thus ending a period of four hundred years of Jewish influence both socially and economically. This period roughly corresponds with the occupation of Greece by the Ottoman Turks. See A Short history of the Jews in Greece.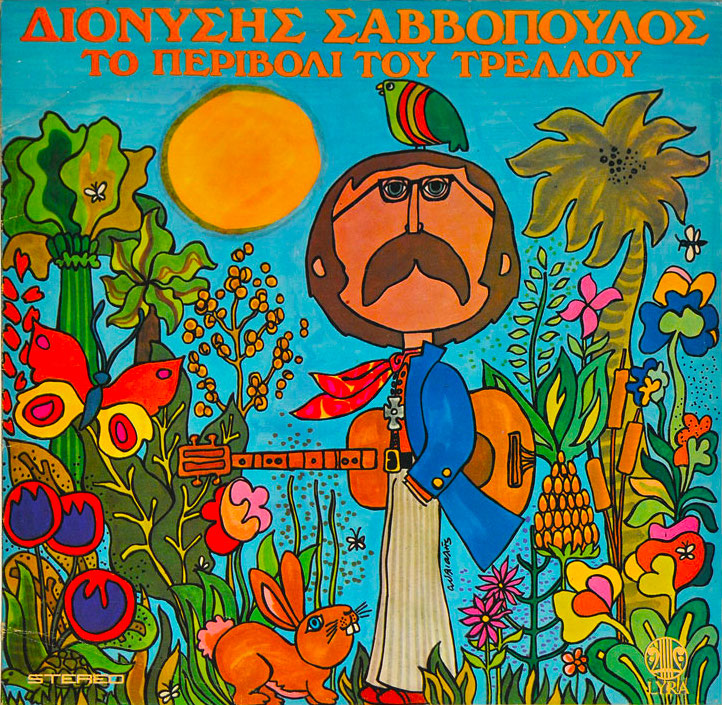 Thessaloniki became a part of the modern state of Greece in 1913, but burned in 1917 creating a homeless population of 70,000. Add to this mix the influx of refugees from Asia minor after the 'population exchange treaty' signed in Lausanne in 1923 between Turkey, Greece and her former allies who abandoned Greece after their defeat in Asia Minor, and you have the makings of a social revolution which took the form of Rembetika music. To this day some of Greece's the most creative musicians including Dionysious Savopoulos, Stelios Kazantzides, Manolis Chiotis, Marinella and Nikos Papazoglou, come from Thessaloniki. Vassilis Tsitsanis, though born in Trikala, lived in Thessaloniki for about ten years and wrote some of his best songs here including Omorfi Thessaloniki, one of the most well known songs in Greece. He also wrote Synafiasmeni Kyriaki which is about the German occupation of Thessaloniki during the Second World War and is probably the most popular Greek song ever written. (Besides Zorba's Dance of course but only because that is played at every baseball game in America). Both songs are sung by Stelios Kazantzides. Another notable son of Thessaloniki was Mustafa Kemal, otherwise known as Atatürk, founder of modern Turkey (See also A History of Greece.)
Thessaloniki Today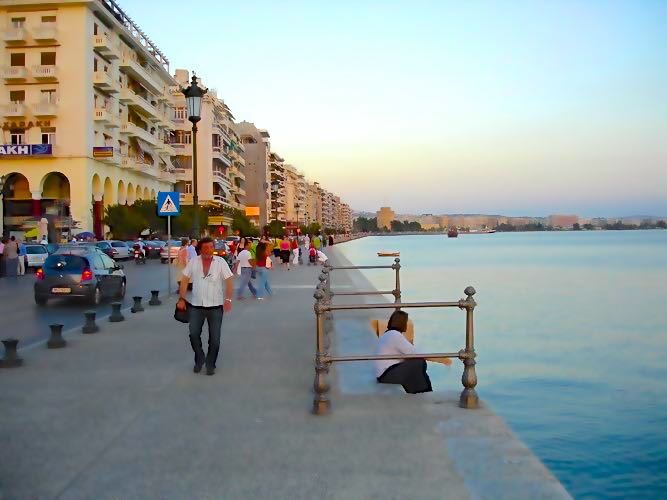 The city was rebuilt in the 1920s and today Thessaloniki is a lively modern city bustling with life and movement. Large avenues, parks and squares, lines of trees that frame commercial streets with showy shop windows. Old houses, neoclassical buildings, stand side by side with modern dwellings which makes a walk through any section of the city an interesting journey. The past and present merge at old taverns, "ouzeries", restaurants next to hotels and luxury bars, "bouzouki halls" (Thessaloniki is the cradle of modern Greek popular song, "rembetika", remember?), cinema halls, theaters and sidewalk cafes on street pavements and squares. Small family run taverns and basement pastry shops offer a delicious variety of famous Macedonian specialties, next to stalls of ice-cream sellers for busy pedestrians.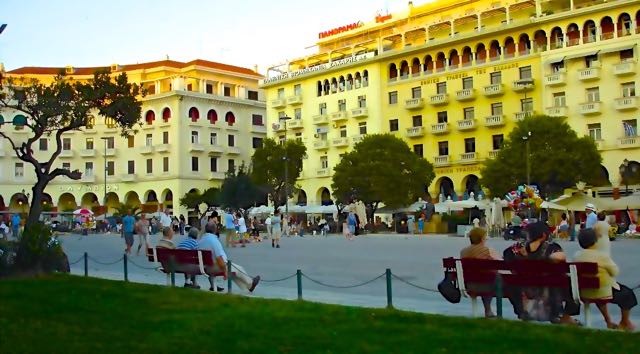 The main squares are Platia Elefterias and Platia Aristotelous, both on the waterfront and alive with cafes and restaurants, children playing or people just strolling. This is the place to be in the summer at sunset if you enjoy people watching. Afterwards walk a few blocks to the Ladadika neighborhood, the old Red Light district (and before that the Egyptian market and later the oil market from where it got its name) which is to Thessaloniki as Psiri is to Athens, full of ouzeries, bars, cafes and bistro-style restaurants and tavernas. The old port area is being rennovated with warehouses being turned into large restaurants and clubs and even an art gallery or two.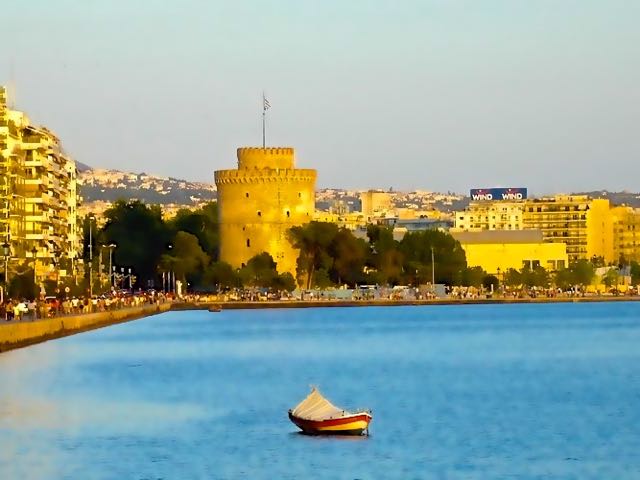 If you follow the port road of Leoforos Nikis heading east along the bay you will come to the Lefkos Pyrgos, or White Tower is the symbol of the city and is close to the University area with its clubs and bars, and the International Trade fairgrounds are located is nearby as is the excellent archaeology museum. The White Tower itself is also a museum of art and history. It was built in the 15th Century and was at one time a prison for insubordinate Janisaries, the soldiers of the sultan who had been taken from their Christian parents as children and molded into his elite storm troopers. The neighborhood of Kalamaria is a modern area on the eastern edge of the city, overlooking a large marina and the Thermaikos Gulf. There is a green park above the sea and a number of ouzeries, restaurants, bars and cafes and is a hangout for the young as well as families.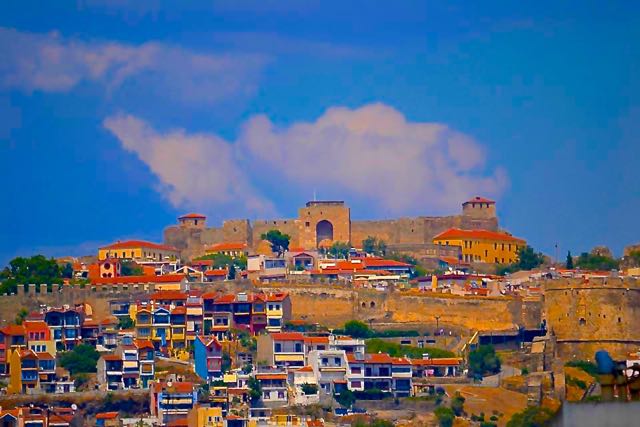 Above the lively city is he world of the Epimenidou or Kastra, an area of old neighborhoods with narrow streets and lovely small gardens with children playing in front of wide open doors. Popular songs from old gramophones fill the air along with the sweet smell of flowers that emit their incredibly beautiful aromas at night. This is the old Turkish quarter of the city and is the remains of 19th century Thessaloniki and the walls that surrounded the city are still standing.

A must-visit place is Moudiano, the meat market, in a restored old building full of energy, smells, and some of the most famous old ouzeries in Thessaloniki, some of them with live rembetika music and spontaneous parties.
Thessaloniki is in the process of building their metro system which should do for them what the Athens Metro did for the capital, get more cars off the street and more people using public transport. The train station is also undergoing intensive remodeling in 2008.
What's Happening in Thessaloniki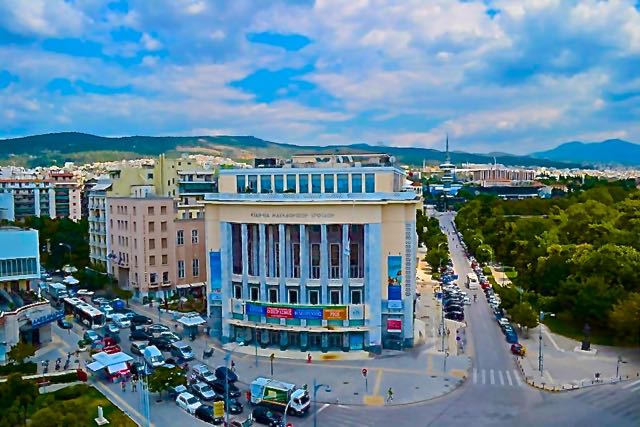 Every year in September the THESSALONIKI INTERNATIONAL TRADE FAIR is held in Thessaloniki, exhibiting Greek and foreign products of every description. After the International Trade is over the GREEK SONG FESTIVAL takes place as well as the very popular Thessaloniki Film Festival. Saint Demetrios, the patron of Thessaloniki has his name day celebrated throughout the city on October 26th. During the year, trade fairs for special interest groups are organized by the Thessaloniki International Trade Fair administration. Almost all of the major hotels have convention facilities. Lately the Thessaloniki Film Festival has been gaining more and more attention and attracting film-makers from all over the world. Thessaloniki has a water park, a zoo and magic park which you can read about at Thessaloniki Amusements. It is also the home to one of the two major malls in Greece though getting there can be a problem since it is outside of town in the semi-industrial-rural-commercial wasteland, the kind of area you find outside of most cities but more chaotic with factories and highways mixed with olive groves and sheep and road signs that give you conflicting information. (But who comes to Greece to go to malls anyway?)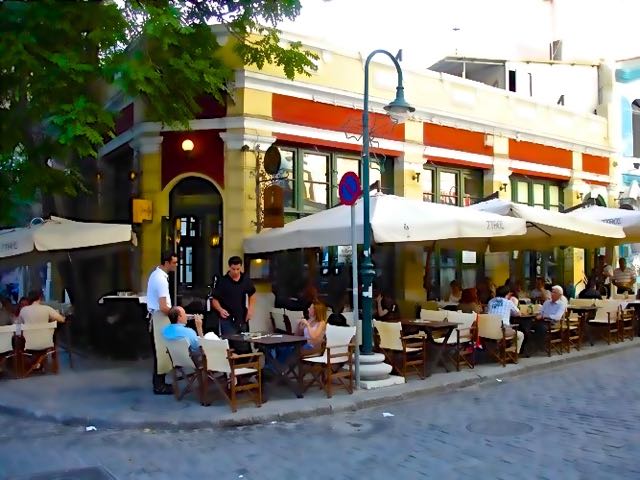 If you have a few days to spare and you like cities then come to Thessaloniki. Take a visit to Pella, the birthplace of Alexander the Great. Visit the nearby beaches or wander around the city and see the Archeology museum which is according to Frommer's, one of the best in the world. But be sure to save enough time to the cafes, restaurants, bars and ouzeries of the city where you will really feel the flavor of life in what is surely one of the most interesting and hippest places in Europe. Ouzeries and mezedopoulions like Zythos and my favorite Foul Tou Meze are among the best in Greece. For those who find Greek food bland you will be pleased to find the cuisine of Thessaloniki a bit more spicy. Thessaloniki is also a paradise for shoppers blessed with lots of shops, markets, bars and coffee houses to suit all budgets and tastes. Virtually every side street veers off to locate some Greek delicacy from pastries to artwork. Interesting shops include Micro Extreme, a skateboard and snowboard shop, Dafunkymonkey, a custom t-shirt shop, and hip clothing and accessory stores like Elves, Art Act, Kitchen 29 and Bali. For more see Shopping in Thessaloniki
Thessaloniki Reading Material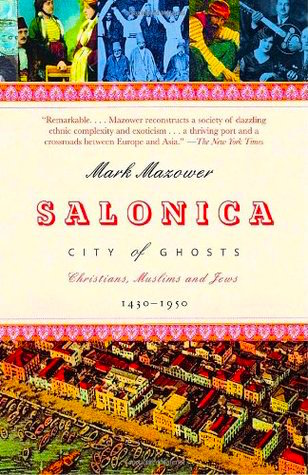 Thessaloniki is also the birthplace of modern Greek basketball, home of the team Aris and Greece's superstars Nick Gallis (former Seton Hall), Panagiotis Yannakis, Panagiotis Fassoulis (NC State), Yannis Ioandidis and others. It is also the subject of a book by Mark Mazower called Salonica: City of Ghosts which is a very readable and informative history of the city of Thessaloniki, one of the few places in the world where Jews, Muslims and Christians lived and worked together in relative harmony under the Ottomans. Covering 5 centuries from 1430 to 1950 the book follows the inhabitants of Greece's second city through plagues, war, famine and the arrival of thousands of refugees from Asia Minor and the exchange of population. This is a GREAT book and you should buy it especially if you have roots in Thessaloniki. Thessaloniki may be one of the most unique and interesting cities in the world and Mazower has captured it. You can order it through Greece In Print or through Amazon.
Once you get to Thessaloniki there are a number of free guides and maps with information and ads, that are very useful for making your way around the city. The usual Greek Guidebooks like Lonely Planet, Frommers and Rough Guide have some useful information on Thessaloniki as well. The summer is low season but it is also hot. Sept-Oct and April-May are good times to be here and if you are just coming for nightlife, museums, shopping and walking around even the winter months are fine though keep in mind that it is north of Athens and therefore can be colder.