The Peloponnese: Heart and Soul of Greece

As many people who travel to Greece year after year will tell you, the Peloponnesos is the real Greece, the most authentic part of the country, and you could spend a lifetime exploring it and still not see it all.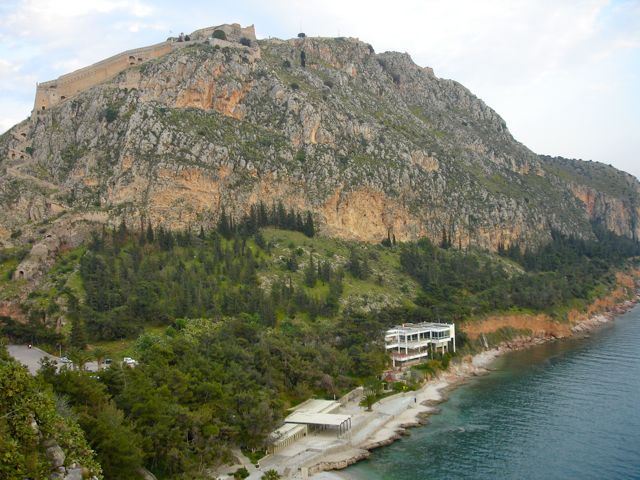 When most people think of holidays in Greece they think of the Greek islands. The idea of all these islands, each different from the next, the whitewashed houses and beautiful beaches is an enticement to anyone. But lost in the commotion over Mykonos, Santorini, Rhodes and Corfu is the fact that some of the most beautiful and interesting areas in Greece are not on the islands, but on the mainland, in particular the Peloponnesos aka the Peloponnese Peninsula.
Name the first Capital of modern Greece. Give up? It wasn't Athens or Thessaloniki. It was Nafplio. At the time the Peloponnesos was all there was of Greece since it was the first part of the country to be liberated from the Turks in 1821. For many, the Peloponnesos is the true Greece and the narrow isthmus of Corinth is all that separates them from a world of Albanians, Vlachs, Bulgarians and Macedonians, who are all Greeks to us. But the Peloponnesos can be said to be the heart and soul of Greece and though it has been left off the tourist map that was specially painted for Americans, it is as worthwhile a place to visit as any ten islands combined.
From Myceneae to Sparta to Mistra to Navarone, the Peloponnesos has seen its share of history. This is where Paris stole Helen from King Menelaous and where Agamemnon set forth with his ships to Troy. It is a land of rugged mountains, green valleys, the ancient games of Olympia, and a coastline with some of the best beaches in Greece. What follows is a Guide to the different regions of the Peloponnessos.
If you need help putting together an itinerary that includes the Peloponnesos or any of the Greek Islands try using my Create-an-itinerary Form which allows you to choose the places you want to go, the types of hotels and transportation and get a price back from a travel agent, with no obligation to buy.
If you enjoy this website please share it with your friends on Facebook and if you have questions you can e-mail Matt